Technology
If you've unwrapped a brand new tablet and are looking for the best apps to start with, try these. All are available for both iPad and Android tablets. Entertainment BBC iPlayer Watch TV shows from the Beeb, or download them offline.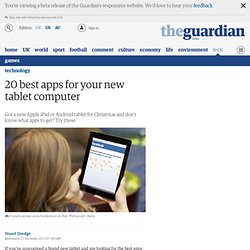 20 best apps for your new tablet computer | Technology
Sharing a project with OmegaT and Subversion
The English proofreading of this article has been kindly provided by Scott Ellsworth. The new "team project" feature in OmegaT allows several translators to work together on the same project the easy way. megaT has introduced a very interesting feature, starting with version 2.6.0: The free and open source CAT tool now lets two or more translators work on a project simultaneously and share glossary and translation memories almost in real time, without any external tools. Version Control through Apache Subversion The translator collaboration offered by OmegaT is based on the functionality of "version control," widely used by software developers to maintain control of changes to the code of a program.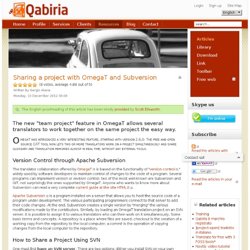 A Evolução da web
Manutenção de Computadores
There's so much information online just begging to be curated: news, social media, images, video, websites… the list goes on. Reading great content from my favorite blogs and websites is one of my favorite down-time activities.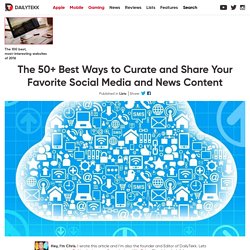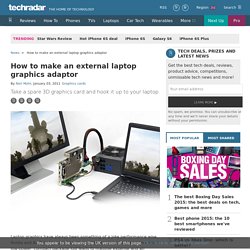 Laptop graphics have always been something of a joke performance wise.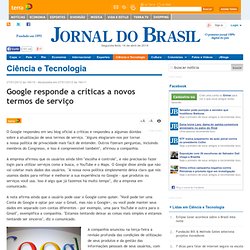 Ciência e Tecnologia - Google responde a críticas a novos termos de serviço
O Google respondeu em seu blog oficial a críticas e respondeu a algumas dúvidas sobre a atualização de seus termos de serviço.
PostgreSQL is one of the most successful open source databases available.
Practical PostgreSQL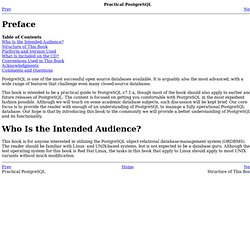 electrosphere
ethermanage.com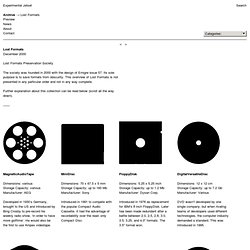 Lost Formats - Experimental Jetset
MagneticAudioTape Dimensions: various Storage Capacity: various Manufacturer: AEG Developed in 1930's Germany, brought to the US and introduced by Bing Crosby to pre-record his weekly radio show, 'in order to have more golftime'. He would also be the first to use Ampex videotape.
If you consider yourself a geek, or aspire to the honor of geekhood, here's an essential checklist of must-have geek skills. The term 'geek', once used to label a circus freak, has morphed in meaning over the years. What was once an unusual profession transferred into a word indicating social awkwardness.