Movies
BAFTA: Home of the British Academy of Film and Television Arts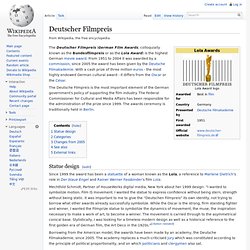 The Deutscher Filmpreis ( German Film Awards , colloquially known as the Bundesfilmpreis or as the Lola Award ) is the highest German movie award . From 1951 to 2004 it was awarded by a commission , since 2005 the award has been given by the Deutsche Filmakademie . With a cash prize of three million euros - the most highly endowed German cultural award - it differs from the Oscar or the César .
Deutscher Filmpreis
'Without any mental deliberation, picture the average female porn star. Just let her spring into your mind's eye looking however she looks. Can you see her?'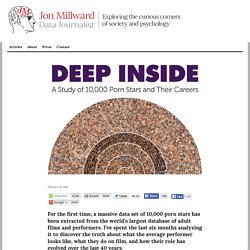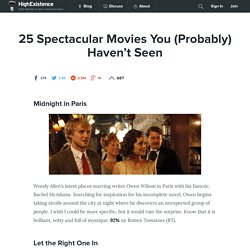 Midnight in Paris
If you ask regular people on the street to give you some suggestions for a horror movie to watch, odds are, you'll be getting a wide range of answers.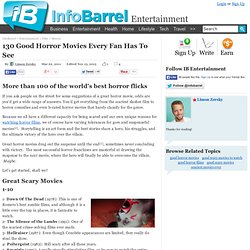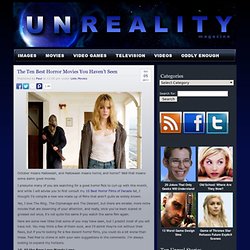 October means Halloween, and Halloween means horror, and horror? Well that means some damn good movies. I presume many of you are searching for a good horror flick to curl up with this month, and while I will advise you to first consult my 10 Best Horror Films of Decade list, I thought I'd compile a new one made up of films that aren't quite as widely known.
Movies Infographics Collection
Mindfuck Movies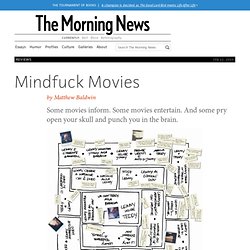 There's a certain brand of movie that I most enjoy.
Scream & Yell - Resenha Waking Life - por Angélica Bito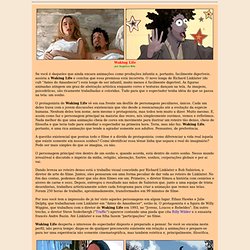 Waking Life por Angélica Bito Se você é daqueles que ainda encara animações como produções infantis e, portanto, facilmente digeríveis, assista a Waking Life e conclua que essa premissa está incorreta. O novo longa de Richard Linklater (do cult "Antes do Amanhecer") está longe de ser infantil, muito menos é facilmente digerível.