Learning tools
Remixando brinquedos: Free Universal Construction Kit - Daniela Kutschat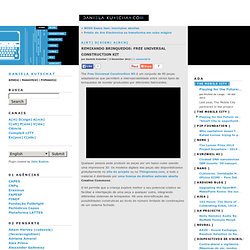 The Free Universal Construction Kit é um conjunto de 80 peças adaptadoras que permitem a interoperabilidade entre vários tipos de brinquedos de montar produzidos por diferentes fabricantes. Qualquer pessoa pode produzir as peças por um baixo custo usando uma impressora 3D. Os modelos digitais das peças são disponibilizados gratuitamente no site do projeto ou no Thingiverse.com, e todo o material é distribuido por uma licença de direitos autorais aberta Creative Commons. O kit permite que a criança explore melhor o seu potencial criativo ao facilitar a interligação de uma peça a qualquer outra, integrando diferentes sistemas de brinquedos. Há uma diversificação das possibilidades construtivas ao invés do número limitado de combinações de um sistema fechado.
Estude Online Grátis- ExamTime Brasil | Transforme sua maneira de aprender!
Op-Ed Contributor - Scientifically Tested Tests
Information graphics (or infographics) are graphical depictions of data and information. By presenting information in a compact and creative approach, infographics are able to quickly convey knowledge and engage its viewers.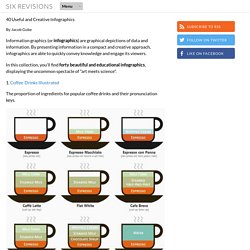 APRENDIZAGENS 2.0
post written by: Marc Chernoff