ME
Language: English Bahasa Indonesia Bahasa Melayu Dansk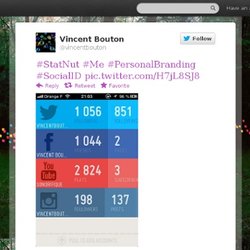 vincentbouton : #StatNut #Me #PersonalBranding
Photo by vincentbouton
Dear , As a supporter of your business, I wanted to let you know I've recently become aware of an issue that affects us both: modern-day slavery. There are over 27 million people enslaved today, many of whom make the things we use and buy. This issue is quickly becoming a priority for millions of consumers world wide. I'd like to know how much your company has investigated and mitigated the potential exposure to forced labor in your supply management systems. Do you have a robust code of conduct that is current with recent forced labor data and prevention recommendations?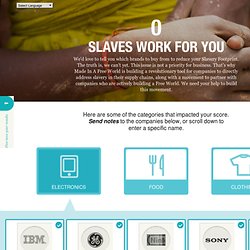 Slavery Footprint - Results
De la créativité dans le recrutement via Twitter
When you use an operating system for several years, you develop a set of practices that enable you to work fast and be productive with it. Perhaps it's a specific command line hack that you absolutely must employ on every computer you use, or some system settings that you just cannot leave at their defaults—whatever it may be, it's something that helps you get the most out of your machine. Here, we bring to you five third-party applications for Mac OS X that we think you absolutely must have installed, and customised to your preferences, to comfortably use any Mac.
5 powerful apps that every Mac user should have - TNW Apps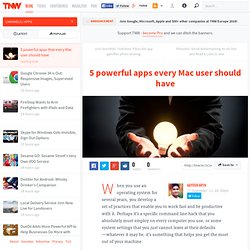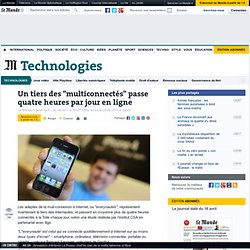 Un tiers des "multiconnectés" passe quatre heures par jour en ligne
Les adeptes de la muli-connexion à Internet, ou "everynautes", représentent maintenant le tiers des internautes, et passent en moyenne plus de quatre heures connectés à la Toile chaque jour, selon une étude réalisée par l'institut CSA en partenariat avec iligo. "L''everynaute' est celui qui se connecte quotidiennement à Internet sur au moins deux types d'écran" – smartphone, ordinateur, télévision connectée, portable ou tablette – précise Bernard Sananes, président de l'institut. Cette nouvelle catégorie d'individus multiconnectés "représentent déjà un tiers des internautes (30 %) et leur temps moyen de connexion sur Internet est de quatre heures douze minutes par jour", ajoute-t-il.
This site provides a simple bookmarking service. We follow your twitter feed, and whenever a status you tweet or re-tweet contains URLs, we add them to your favorite bookmarking service: Delicious, Pinboard, Diigo, historious, Instapaper, Pocket (Read It Later), or your own Scuttle server. Optionally, bookmark URLs in @replies to you, and in tweets you mark as Favorites. Let the packrat keep track of the URLs you share. You don't want to post them in multiple places.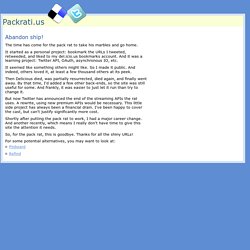 bouton vincent - Vidéos - PhotoFinish
Best sellers | my-art
Login » Socialmate-Connect with your friends -
The place for everything you like.
Vincent Bouton
Find passive candidates where they are active online, based on their skills, interests and actions. Watch how it works in 60splay No more dropped balls when you get started with TalentBin's candidate pipeline management and recruiting team collaboration tools.
formerly Unvarnished) - Community-contributed reviews for business professionals
Find and invite friends: Invite people
Create
Vincent Bouton (vincentbouton
To look at my grades in school you'd never make me out to be a history fan. In school I never really understood what importance those "old time stories" had to do with the amazing places my life was going to go until it got there. Somewhere along the way I got curious.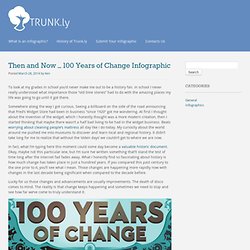 Profile - LikeOurselves
Profile page for vincentbouton
Memolane
Home | Trunk.ly: Never forget a link
It's hard to know where to start - We've officially closed our doors at Downstream and it's a weird feeling. Something you've spent every waking moment thinking about (and many weird dreams) is now a thing of the past. It's not something we need to think about anymore.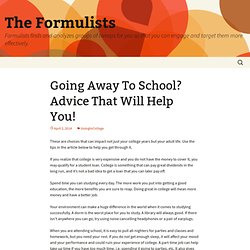 [iframe src="http://www.youtube.com/embed/myq8upzJDJc" height="315" width="420" frameborder="0"] Back in 2008, the Washington post covered a really interesting study in which they had one of the most famous and talented musicians in the world, Joshua Bell, play some of his usual concert pieces incognito in a subway. Almost no one stopped to listen or recognized how beautifully he was playing. Within the last few weeks- Jay Baer wrote a great post about how, thanks to new media like Twitter, it is much easier to come by information but along with this new speed of information transfer is a wane in more investigative knowledge mining. The way I see it, both these touch on the same theme: as the world moves faster and faster with more and more information and stimulation, are we losing touch with what is truly meaningful? Do we now need contextual cues (ie: big names, high Klout scores, crowds etc) to see the quality of what we read and experience?
Your Twaily News by You & Vincent Bouton