Scripting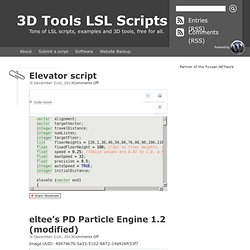 Image UUID: 40474b70-5a33-5102-6872-14a926fc53f7
Script Libraries - The Schommunity Wiki
From The Schommunity Wiki As we get more involved with Second Life it's becoming clear that we need to find and share useful scripts. This page is a list of scripting resources we've found, and scripts we're working on (some complete, and some still in production).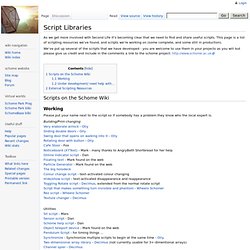 linden+scripting+language+guide-gian lee
LSL Wiki : HomePage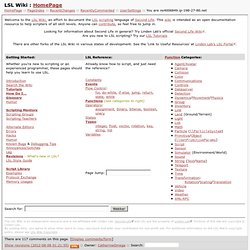 Welcome to the LSL Wiki, an effort to document the LSLscripting language of Second Life.
From Second Life Wiki LSL (Linden Scripting Language) is the scripting language that gives behavior to Second Life primitives, objects, and avatars.