DECO (SHOP, INSPIRATION...)
Classic wire without a pattern
Sweet Peach - Home
From time to time I like to check in with my favorite Southern vintage shops. So for today's vintage roundup, I'm adding a bit of everything that just happened to catch my eye today.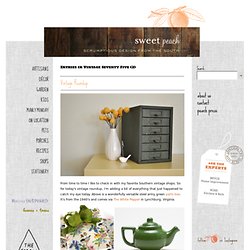 Welcome to Sweet Home Style
le blog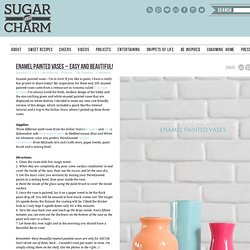 If you like to paint, I have a really fun project to share today! My inspiration for these vases came from a restaurant in Sonoma called El Dorado Kitchen . I've always loved the fresh, modern design of the lobby and the eye-catching green and white vases that are displayed on white shelves.
MADE: TUTORIAL: Chevron Patterned Pillow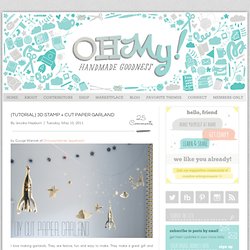 by Guusje Wannet of Ontwerpfabriek Appeltaart I love making garlands. They are festive, fun and easy to make. They make a great gift and you can customize them really easy.
{Tutorial} 3D Stamp + Cut Paper Garland
Blog Deco - Décoration - Design
Wallpaper Agency - Wallpaper Cherry Cup Cake, col. 01