Rants and Riots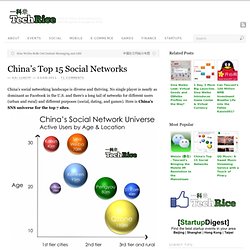 China's social networking landscape is diverse and thriving. No single player is nearly as dominant as Facebook in the U.S. and there's a long tail of networks for different users (urban and rural) and different purposes (social, dating, and games). Here is China's SNS universe for the top 7 sites .
China's Top 15 Social Networks
Club Kids: The Social Life of Artists on Facebook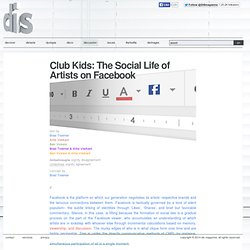 Facebook is the platform on which our generation negotiates its artists' respective brands and the tenuous connections between them. Facebook is tactically governed by a kind of silent populism– the subtle linking of identities through 'Likes', 'Shares', and brief but favorable commentary.
Mos Def in New Orleans Part 1
Police Pepper Spray Peaceful UC Davis Students
Black Slaves, Red Masters Part 1
Bill would encourage foreigners to buy U.S. homes
Reporting from Washington and Los Angeles — American consumers and the federal government haven't been able to bail out the sinking U.S. real estate market. Now wealthy Chinese, Canadians and other foreign buyers could get their chance.
__________________________________________________