Food
Get flash to fully experience Pearltrees
Soups, Starters, Snacks and Nibbles Here are recipes for soups and appetizers, everything from finger foods to snackables. Salads and Sides From traditional greens to seafood and vegetable salads, there're all here and there are easy side dishes, too. Main Courses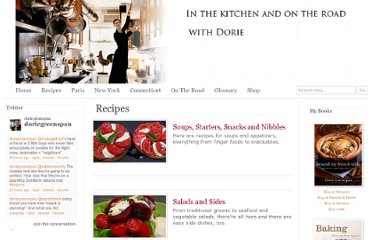 Dear Pork, We meet again. This time things got intense. As per usual I was dabbling in vegetarianism, reading books like "Animal Factory" and "Eating Animals" and having thoughts like "I just can't keep eating meat". Then I bought a groupon for Barnes and Noble.
My favorite food is cake, and my favorite fruit is definitely the strawberry. Why not combine the two? I found a recipe for a Southern Style Strawberry Cake through Joy the Baker and new instantly that I had to make it.
Hello again! Did everyone have a good Fourth of July?? I wonder what you did... hopefully you had fun and ate some good food. I had a good Fourth of July and a good birthday!
I didn't want to have to be the one to tell you this, but March has almost come to a close. You know what's next? We're going to steamroll through April, freak out through May, scream through summer, then Christmas music starts.