Programming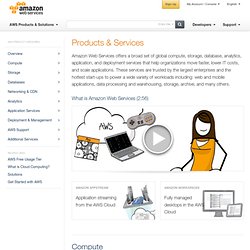 Compute
Products
Computer coding and programming for primary school children | TheSchoolRun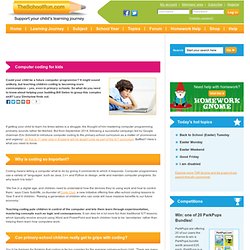 If getting your child to learn his times tables is a struggle, the thought of him mastering computer programming probably sounds rather far-fetched. But there's a growing movement, led by Google chairman Eric Schmidt, to introduce computer coding to the primary school curriculum as a matter of 'prominence and urgency', in Dr Schmidt's words. Baffled?
Isla - About
Teaching Kids Programming with C# - Online Training Course for Developers
The first time that I wanted to stay after school was in the sixth grade. In sixth grade we could stay after school to use Logo Writer. My friend Sean and I had a great time building some simple programs that we ran on the two computers in our teacher's room. Today, students can learn programming on their iPads.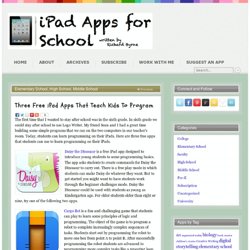 Three Free iPad Apps That Teach Kids To Program
Kids Coding -Introduction to HTML, CSS and JavaScript - Online Course Do your kids spend too much time on the computer, phone or tablet? Don't you wish they could do something more productive?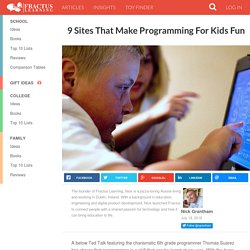 7 Sites That Make Programming For Kids Fun
Teacher's Guide to Kinect: How to Program for Kinect and Gesture-Based Learning
3 in Share Anyone Can Learn to Make a Game - Online Course Have you ever been curious about how to design your own game or wanted to learn how to create video games yourself? Turn your dream into reality and start learning to make a game today with Unity 3D!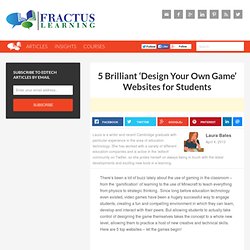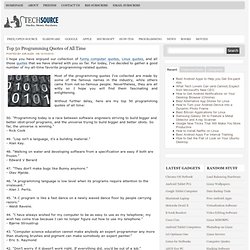 I hope you have enjoyed our collection of funny computer quotes , Linux quotes , and all those quotes that we have shared with you so far. For today, I've decided to gather a good number of my all-time favorite programming-related quotes.
Introduction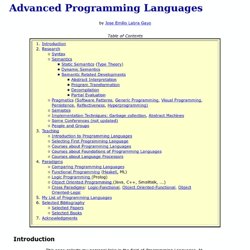 Advanced Programming Languages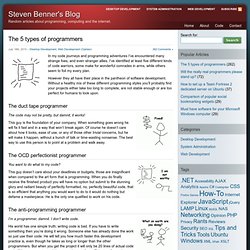 In my code journeys and programming adventures I've encountered many strange foes, and even stranger allies. I've identified at least five different kinds of code warriors, some make for wonderful comrades in arms, while others seem to foil my every plan.