Learning
5 ways to tell if an article is Scholarly (or Peer-reviewed … or Academic) « Pioneers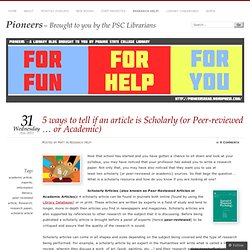 Now that school has started and you have gotten a chance to sit down and look at your syllabus, you may have noticed that your professor has asked you to write a research paper. Not only that, you may have also noticed that they want you to use at least two scholarly (or peer-reviewed or academic) sources. So that begs the question … What is a scholarly resource and how do you know if you are looking at one? Scholarly Articles (also known as Peer-Reviewed Articles or Academic Articles): A scholarly article can be found in journals both online (found by using the Library Databases) or in print.
VueMinder is packed with features, but it's also extremely easy to learn, with each capability carefully designed based on user feedback and usage studies. Here are just a few of the many things you easily can do with VueMinder: View and update your schedule directly on the Windows desktop using a transparent calendar.
VueMinder Calendar - The Best Calendar Software for Windows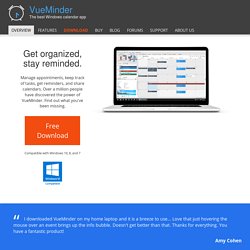 Spreeder is a free service provided by 7-Speed-ReadingTM. If you like this site, please have a look at our powerful 7 Speed Reading Software. Spreeder.com is a free online speed reading software designed to improve your reading speed and comprehension. Spreeding 1 word @ 300 wpm Paste the text you'd like to speed read here: Speed reading is the art of silencing subvocalization.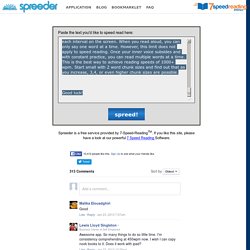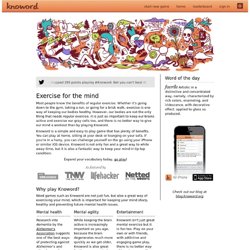 @liamonpie : @sighkian go to sleep thts what im gna do or u can read larry smut http://t.co/i8rYfjwVNn or play this its addictive http://t.co/2ZWzzO9V03 Most people know the benefits of regular exercise. Whether it's going down to the gym, taking a run, or going for a brisk walk, exercise is one way of keeping our bodies healthy.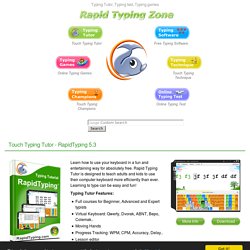 Great Application for those that want to start typing and or want to improve their typing skills! and the best thing is that its free to download! I give it a 10