Data Visualization
Explore Visualizations
Data Visualization with Hanspeter Pfister
Designing Data Visualizations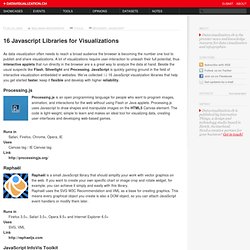 As data visualization often needs to reach a broad audience the browser is becoming the number one tool to publish and share visualizations. A lot of visualizations require user-interaction to unleash their full potential, thus interactive applets that run directly in the browser are a a great way to analyze the data at hand. Beside the usual suspects like Flash, Silverlight and Processing, JavaScript is quickly gaining ground in the field of interactive visualization embedded in websites.
Nathalie Miebach: Art made of storms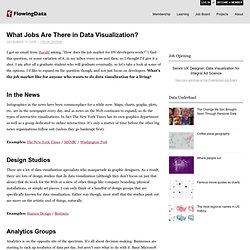 I got an email from Harald asking, "How does the job market for DV developers work?"
What Jobs Are There in Data Visualization?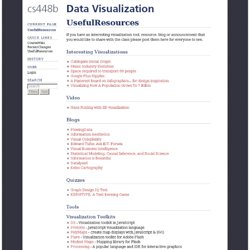 UsefulResources - CS448B Data Visualization
If you have an interesting visualization tool, resource, blog or announcement that you would like to share with the class please post them here for everyone to see.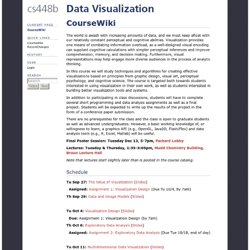 The world is awash with increasing amounts of data, and we must keep afloat with our relatively constant perceptual and cognitive abilities. Visualization provides one means of combating information overload, as a well-designed visual encoding can supplant cognitive calculations with simpler perceptual inferences and improve comprehension, memory, and decision making. Furthermore, visual representations may help engage more diverse audiences in the process of analytic thinking.
CourseWiki - CS448B Data Visualization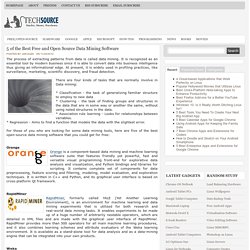 The process of extracting patterns from data is called data mining.
data visualization with processsing
The Year In Data
Owni's data team – collectively known as Paule d'Atha – are pleased to present a selection of the best of the best of their weekly round-up of data on the web, from a year that's seen so many wonderful, innovative, inventive, colorful, moving and funny projects.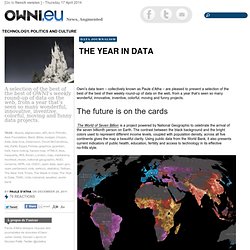 Are you an artist looking to explore digital media? Are you a web developer wanting to learn new skills, and new tools?
Workshops
Designing Data Visualizations with Noah Iliinsky
Noah Iliinsky