Blog&tumblr
unnamed pearl
Source: Rawlins Calderone Wow is it the 4th already? I'm back in London after a dodgy 25+ hrs of traveling where I narrowly escaped the horrific snow storms which are battering the North Eastern United States at the moment.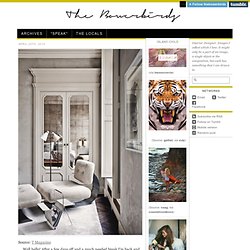 Inspiration | Jordan Lloyd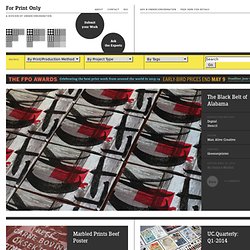 online Brand New / Displaying opinions and focusing solely on corporate and brand identity work. Art of the Menu / Cataloguing the underrated creativity of menus from around the world. Quipsologies / Chronicling the most curious, creative, and notable projects, stories, and events of the graphic design industry on a daily basis.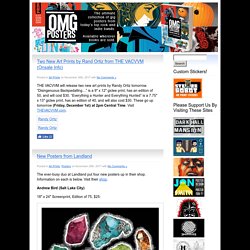 Well folks, I've got one hell of a giveaway for you today. Todd Slater reached out with the generous offer to give three lucky readers a copy of his sold-out "Strange Attraction" art print (an 18″ x 24″ screenprint). The first winner will receive the blue version (edition of 100), the second will receive the black variant (edition of 17), and the third will receive the red subscriber variant (edition of 38). To enter, simply comment on this post.Please only comment once, I will be checking, and you will not win if multiple entries are found.If you don't see your comment right away, please be patient, it is likely awaiting moderation.The winners will be announced tomorrow (Tuesday) morning. Huge thanks to Todd for providing the prints.
Welcome to Dirty Awesome
01/14/14 - Friday, June 6th, 2014 at the Darling's Waterfront Pavilion-Bangor, ME. Individual Show Tickets On Sale Friday, February 7th at 10:00AM. DAVE MATTHEWS BAND ANNOUNCES 2014 SUMMER TOUR "A Very Special Evening With Dave Matthews Band" Will Feature The Group Performing Two Sets Each Night Online Presale For Warehouse Fan Association Begins Thursday, January 16 Tickets Go On Sale To The Public Beginning Friday, February 7 Bangor, ME – Waterfront Concerts is proud to announce the third installment of the Machias Savings Bank Concert Series, "A Very Special Evening with Dave Matthews Band", LIVE at Darling's Waterfront Pavilion in Bangor, ME, Friday, June 6, 2014. In 2013, Rolling Stone put Dave Matthews Band on its list of the "50 Greatest Live Acts Right Now," observing, "Two decades in, DMB still know how to surprise their fans." The group's 2014 North American summer tour may be its most surprising yet.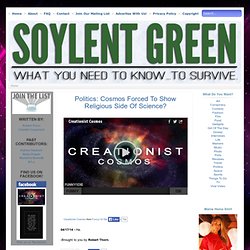 Oh the wonder... of it all
If you think Star Wars was fiction, then think again, because the characters are alive, right under our nose. This is exactly what Zahir Batin portraits in this photo series, he used his Star Wars figures and placed them in nature or recreated backgrounds to seem as if they have a life of their own. Continue reading "Minature Star Wars Adventures" » It's been just over a month since KTM took an outstanding 1-2 finish in the notorious Dakar rally and the Austrian manufacturer is excited to announce that the all-new KTM 450 Rally Replica machine will be available very soon for customers to purchase. Continue reading "KTM 450 Dakar Rally Replica Bike" »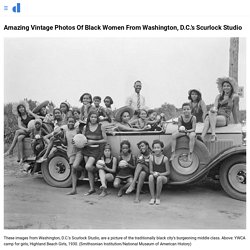 unnamed pearl
Tumblr Of The Week: ffffixas There are so many great Tumblr blogs and outstanding artists to choose from. Luckily for us we're following some of the best sites on Tumblr. Adams Carvalho also known as ffffixas, is an awesome artist. He has a variety of his work posted on his Tumblr, some have a smoky feel to them, while others are monochromatic.
Indulgy Login or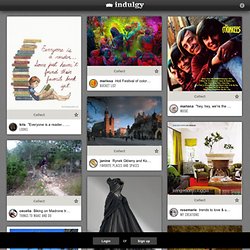 Everyone deserves a perfect world!
Inspiring Ethan
Pratt // Jeff Rubio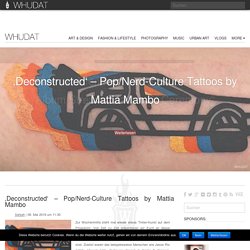 Nas x Q-Tip, Future x Kanye West, The Roots, Nicki Minaj x Lil' Herb, SZA x Kendrick Lamar 20 Jahre Illmatic! Da darf man sich schonmal richtig alt fühlen. Zur Feier performt Nas zusammen mit Q-Tip seinen Classic "One Love" bei The Tonight Show. Future hat für sein kommendes Album eine ziemlich beeindruckende Gästeliste parat.
It's time to think about new goals, dreams & wishes for 2014! I'm excited for this year with so many things I want to achieve. Each year I choose a word to live my year by. Last year was 'bravery' – so each decision I made was based on this word. I achieved a lot with it. So this year I've decided on the word 'adventure'.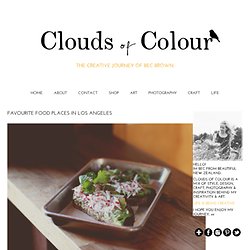 Clouds of Colour | A blog of colour, texture and photography
RELIC
Middle Child Complex
Emersonmade
funny-pic-dump-9-15-11 from pleated-jeans.com
We Heart It Believe, Feel, Love, Be, Create, Inspire. Join We Heart It What's this all about? About We Heart It • Terms of Service • Privacy Policy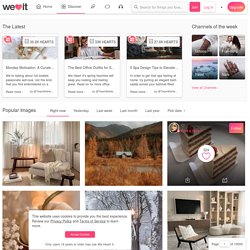 Previous 1 2 3 4 5 6 7 8 9 10 11 1213 1415 16 Next <a href="http://www.cherrybam.com" title="Photography Quotes" target=_blank><img src="http://www.sadmuffin.net/cherrybam/graphics/photography-quotes/quotes076.jpg" border=0></a><br><a href="http://www.cherrybam.com/quotes-photography.php" target=_blank title="Photography Quotes"><b><font size=1>Photography Quotes</font></b></a> <a href="http://www.cherrybam.com" title="Photography Quotes" target=_blank><img src="http://www.sadmuffin.net/cherrybam/graphics/photography-quotes/quotes077.jpg" border=0></a><br><a href="http://www.cherrybam.com/quotes-photography.php" target=_blank title="Photography Quotes"><b><font size=1>Photography Quotes</font></b></a>
Photography Quotes, Quotes Photography, Tumblr Photography
* wit + delight