Monde
USA. War journalism. VoteWatch.eu Parlement Européen. RIA Novosti. ITAR-TASS. Interviews - Interfax.com. © 1991—2014 Interfax Information Service.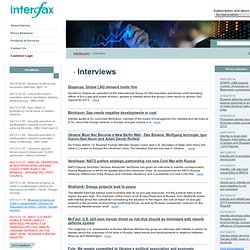 All rights reserved.contact information | Interfax offices | made by web.finmarket News and other data on this site are provided for information purposes only, and are not intended for republication or redistribution. Republication or redistribution of Interfax content, including by framing or similar means, is expressly prohibited without the prior written consent of Interfax. Le portail francophone des Balkans. Le Monde diplomatique. Geotribune, le Magazine Stratégique — 24H dans le Pacifique. Brightening the future of Korea.
Abidjan news Titrologie.
---