Humor
Formal_apology0-size-790x0.jpg (JPEG-bild, 790x591 pixlar) - Skalad (89%)
Murphy's Law
Shut up and get to work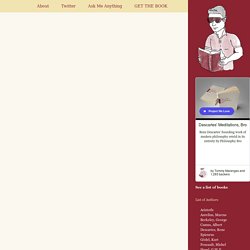 Look, there's been a lot of controversy lately about what is and isn't "good philosophy" and what we can and can't say, and opinions on that are like assholes - everyone's got one, and no one knows what to do about Wittgenstein's. But I think we can all agree that a really worthwhile task is understanding the world around us, especially with science. But no one is really talking about how science is supposed to work - they're just going around saying "Oh, science! Look at me, I'm science and I'm the best!" But if everybody is going to be using science, we damn well better make sure we understand exactly what the fuck is going on in science, right?
Philosophy Bro
TNW Shareables | Virals, LOLcats, funny stuff and cartoons. The stuff that makes you LOL and ROFL
Lesson 1 - Best Times
Oh! The Places You'll Go by Dr. Seuss
Improbable Research
Sad news: Russell Johnson, the actor who played the role of The Professor on the TV show Gilligan's Island, has died. In 1993, Mr. Johnson took a star turn at the 3rd First Annual Ig Nobel Prize Ceremony, back when we were still holding the ceremony at MIT. When I introduced him on stage, the audience—many of whom were MIT and Harvard students, faculty and staff— went utterly wild with joy and tears.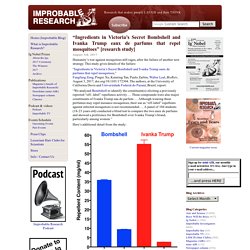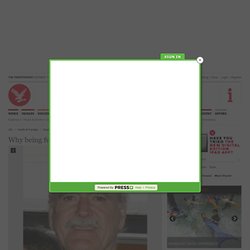 Why being funny is no joke - Health News, Health & Wellbeing - Independent.co.uk
Most – but not all – are either depressive or suffer from personality disorders (such as febrile emotions, "me, me, me" narcissism or omnipotence). Of course that does not, in itself, explain why they are so funny – millions of people have those problems and do not invent Basil Fawlty or create Blackadder. Using pathology to explain art entails oversimplified reductionism of the most intellectually vulgar kind. But, having done in-depth TV interviews with seven leading comics and having met many others, I feel that it must be acknowledged that misery is a necessary condition for great humour in the vast majority of cases. Cleese once took me out to lunch in 1983.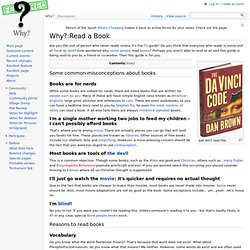 Why?:Read a Book
Are you the sort of person who never reads unless it's the TV guide? Do you think that everyone who reads is some sort of freak or nerd? Ever wondered why some people read books? Perhaps you aren't able to read at all and this guide is being read to you by a friend or co-worker. Then this guide is for you.