Next mandarin study
Learn Chinese language
World Learner Chinese | Where people of the world meet
World Learner Chinese Basic Lessons
LearnchinesePod.com | Learn Chinese
Free Mandarin Chinese Lessons
Oneaday
Ting -- Games and Stories in Chinese and English 听 - 中英的玩具和故事
Peace Corps | Coverdell World Wise Schools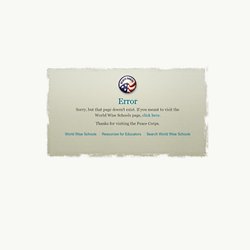 Multimedia Listen to language lessons from around the world. Click on a language lesson in order to listen to the lesson in your default media player.
CSLPod
Lingt
nick jr mandarin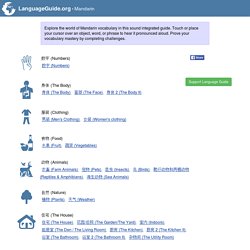 Home > Mandarin Vocabulary Archive Greetings ), a noted scholar of the Song dynasty. It was used as we use Grimm or perhaps the Little Golden Books; as a basic primer for pre-literate children. Because we now have so many sources of literature and entertainment, we no longer have the Horatio Alger stories, the McGuffy readers, or other common forms of socializing our children. The closest we come to what the San Zi Jing provided is Disney.
San Zi Jing narrated in Chinese with English Translation - Audio