Storytelling
Get flash to fully experience Pearltrees
Sorry about that! Please check the spelling of your URL, or head back to the TechSoup homepage . Using the navigation bar above, you can search our site for resources and tech solutions; browse our product donations by solution, organization type, or TechSoup donor partner; and scan our featured topics, such as broadband and disaster planning.
If this were a list of the human race's greatest fears, public speaking would be right at the top.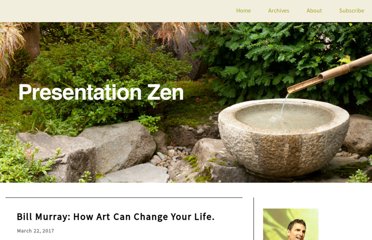 One of the problems with 20th century approaches to education, according to learning activist and Tokyo International School founder Patrick Newell , is that children are taught what to learn but not how to learn, "and they are slowing educated out of their innate curiosity and creativity." 21:21 The Movie —which is 21 minutes and 21 seconds long— contains interviews with many thought leaders including David Perkins, Kirpal Singh, Philip Zimbardo, David Kelley, and many others. An overview of the elements of 21st century learning can be seen here on the Partnership for 21st Century Skills website . Obviously the core subjects are still important, including the "3 Rs," but it's so much more than that.
Above are a few samples of slides used for my current presentation-design talks and seminars. In this part of the presentation, I took the audience through a sort of "top-10" tips for better visuals. As you can see above, the slides do not tell nearly the complete story.
Vocabulary at the Core: Teaching the Common Core State Standards, by Amy Benjamin and John T. Crow, is the definitive guide for every teacher engaged in helping students learn essential academic vocabulary. In this tip, Benjamin and Crow identify four categories of words that can comprise your vocabulary instruction to answer the question: What words do we teach?