Argazkiak
En vérité toute image que vous trouvez sur Internet et que vous pouvez télécharger est gratuite, vous pouvez en faire ce que vous voulez pour un usage privé, il est donc inutile de se poser la question. Puis-je utiliser telle ou telle photo que j'ai trouvée sur Internet? Réponse : oui.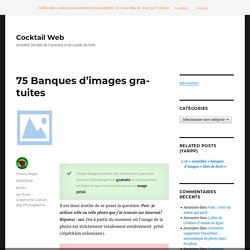 Bounce - Annotate screenshots of websites (e.g. for a class discussion on web design elements?)
All Paintings Home
Aviary: A particularly powerful online image manipulation tool
10 Sites To Add Amazing Effects To Your Photos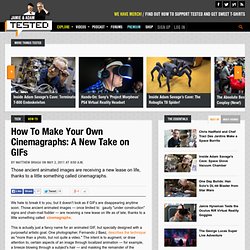 We hate to break it to you, but it doesn't look as if GIFs are disappearing anytime soon. Those ancient animated images — once limited to gaudy "under construction" signs and chain-mail fodder — are receiving a new lease on life as of late, thanks to a little something called cinemagraphs. This is actually just a fancy name for an animated GIF, but specially designed with a purposeful artistic goal. One photographer, Fernando J Baez, describes the technique as "more than a photo, but not quite a video." The intent is to augment, or draw attention to, certain aspects of an image through localized animation — for example, a breeze blowing through a subject's hair — and masking the remainder of the animation to appear static.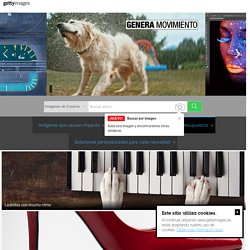 Acerca de Getty Images Somos el principal proveedor internacional de medios digitales dedicados a la creación y distribución de una gran variedad de materiales, desde fotografía de stock libre de derechos e imágenes de Editorial hasta vídeo, música y productos multimedia, que ayudan a los comunicadores de todo el mundo a contar sus historias. Síguenos en: Imágenes Nuestra inmensa oferta de imágenes de stock incluye de todo: desde ilustraciones e imágenes creativas conceptuales libres de derechos o con derechos gestionados a cobertura editorial de máxima actualidad, incluidas noticias, deportes y fotos de famosos, así como fotografía de época cuyo atractivo es atemporal.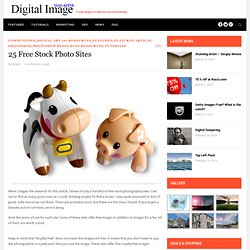 When I began the research for this article, I knew of only a handful of free stock photography sites. I set out to find as many good ones as I could, thinking maybe I'd find a dozen. I was quite surprised to find 25 good, solid resources out there.
This is a tooltip bear collar crowd dog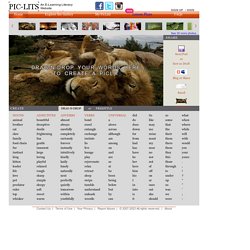 Mashup Arts - Custom birthday video and photo cards. Facebook+
diapo
Medieval Images of Hell
Batch compress large images ready for uploading to web / sending via email - great!
Girlpower - Retouch
The online screen recorder, which I really liked, is closing down. This is a great shame, and what's worse is that your videos will no longer be available on the web after July 31st. This is a real pain, since I'll have to re-do a few of mine that I've put up. What are the alternatives? I've spent some time using BB Flashback. It's a download product, which also has a commercial element to it.
I want to: ScreenToaster closing: alternatives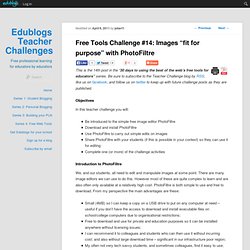 This is the 14th post in the "30 days to using the best of the web's free tools for educators" series. Be sure to subscribe to the Teacher Challenge blog by RSS, like us on facebook, and follow us on twitter to keep up with future challenge posts as they are published. Objectives In this teacher challenge you will: Be introduced to the simple free image editor PhotoFiltreDownload and install PhotoFiltreUse PhotoFiltre to carry out simple edits on imagesShare PhotoFiltre with your students (if this is possible in your context) so they can use it for editingComplete one (or more) of the challenge activities Introduction to PhotoFiltre
14: Images "fit for purpose" with PhotoFiltre | Teacher Challenge
Editors' Picks Check out our newest extraordinary panoramas, hand-picked by our staff and published by the best photographers in the world every day on 360Cities. Take a look... View the 360Cities World Map We are the web's largest and fastest growing collection of interactive panoramic images from around the world.
Today we bring you a great collection of portraits of the most iconic people throughout history. Portraits explore the relationship between the subject and the photographer or artist and usually continue to impress the viewer years after they have been created. The common thread running through all of these portraits is superlative design. Each is a masterpiece in its own right, from the medieval painted portraits right up to the most current photographs.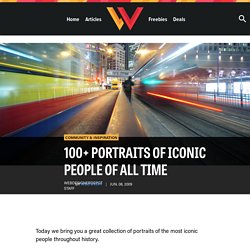 Trying to make your photos more interesting? Thinking about learning Photoshop to add some creative effects to images? How about achieving similar results by nothing more than point and click?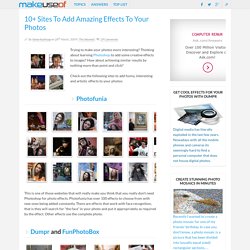 10+ Sites To Add Amazing Effects To Your Photos
Screenshot online tools
Shrink O'Matic is an AIR application to easily (batch) resize (shrink) images. It handles JPGs, GIFs and PNGs. Simply drag and drop images and they'll be resized as you wish! Options allow you to choose the output sizes, rotation (supports EXIF data), names and location, formats and watermarks.
TOKI WOKI. Shrink O'Matic
Con la llegada de Imageshack todo el mundo vio como el proceso de compartir imágenes se simplificaba enormemente. Facebook, Twitter y similares junto con aplicaciones como CloudApp han facilitado aún más ese trabajo, y ahora DropMocks se presenta como la solución más fácil para compartir imágenes vía web. No hay que instalar nada: DropMocks es una simple página web que usa los estándares HTML5 para que podamos arrastrar y soltar todas las imágenes que queramos directamente en la página para que se suban y se muestren en una estilizada galería sin que nosotros tengamos que hacer nada más. Una vez la galería está en pantalla, sólo tenemos que usar la dirección autogenerada para mostrar las imágenes a nuestros contactos o compartirlo en las redes sociales.
DropMocks: Algo más simple para compartir imágenes es imposible
This page lists resources for high-quality public domain photographs. For each resource here, I tell you what you'll find and give you tips for using the photos. What kind of tips, you ask, if the photos are public domain?
Finding and using public domain photographs
Awesome Screenshot – Excelente opción para hacer y compartir capturas con notas