Autres protections
ODDNS - Le DNS décentralisé et Libre. Pirate Linux. WebHome. Welcome to the home of Motion, a software motion detector.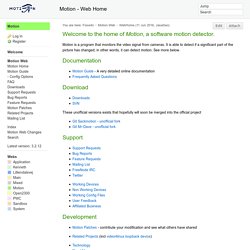 Motion is a program that monitors the video signal from cameras. It is able to detect if a significant part of the picture has changed; in other words, it can detect motion. See more below. Documentation. Camorama - news. Pombo. Qu'est-ce que c'est ?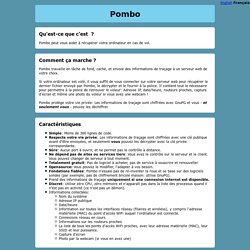 Pombo peut vous aider à récupérer votre ordinateur en cas de vol. Comment ça marche ?
OpenDNS | DNS-Based Web Security. CRYPO: Free Online Encryption Service. Cryptome. Free Antivirus Tools. OpenSSH. Antivirus Firewall Software and SSL Certificate - Internet Security Software from Comodo.
---