Stumbleupon
Tutorials On System Verilog, Verilog, Open Vera, Verification, Ovm, Vmm, Axi, Ocp
First you say the Bible isn't made up of 66 books, then you state the Old and New Testaments are comprised of 66 books, so I'm guessing that my first assertion that the Bible is comprised of 66 books stands as true. Your baiting me to answering a hypothetical question, "If the Japanese presented to you an ancient set of manuscripts comprising 66 different pieces, and told you it was all "written and inspired" by the Shinto deity, would you accept that at face value?"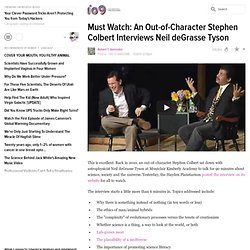 August 5, 2002 ANNALS OF PSYCHOLOGY Can you read people's thoughts just by looking at them? Some years ago, John Yarbrough was working patrol for the Los Angeles County Sheriff's Department.
Cute tattoos - Polyvore
According to Steve Jobs (in the video below) Your work is going to fill a large part of your life, and the only way to be truly satisfied is to do what you believe is great work. And the only way to do great work is to love what you do.
If today were the last day of my life, would I want to do what I am about to do today? | Brad Pierce's Blog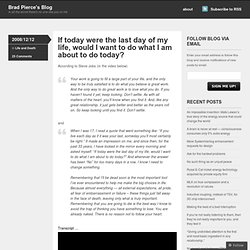 Back to Psych Web Home Page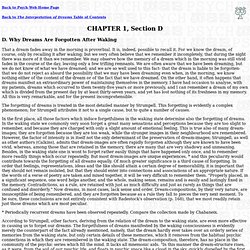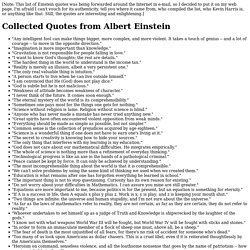 [Note: This list of Einstein quotes was being forwarded around the Internet in e-mail, so I decided to put it on my web page.