Shops
Welcome to Sun' Eye® Wholesale Online Store
Tiny Tarot Deck by Rider-Waite - The Haunted Shop Online
The Magickal Cat Online Store - Shop for Pagan, Wiccan, Witchcraft Jewelry & Ritual Supplies
Welcome to Eclectic by Nature*
Beads, Jewelry Making Supplies and Charms | Silver Enchantments
CyberMoon Emporium WitchCraft Supplies, Premier WitchCraft Store, WitchCraft Supplies, witchcraft supply, Wicca Supplies, Wicca Store, wiccan, wiccan supplies, wiccan store, wiccan jewelry, Witch Supplies, Witch Store, witch jewelry, Pagan Supplies Store,
New Age Store. Wicca Shop. Handcrafted Witchcraft Ritual Supplies and Pagan Clothing.
Christmas Decor | Witch Dolls | Holiday Collectibles | Kitchen Witches
Moonrust - New Age Gift Shop
Witch SuperCenter.com - For all your Magickal Needs!
Wiccan Supplies|Witchcraft Supplies|Pagan Supplies|Wiccan Way Online Store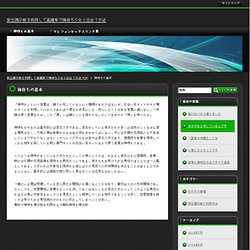 Welcome to Bell Book & Candle Supply, your online source for metaphysical supplies, witchcraft supplies, wicca supplies , pagan supplies , shaman supplies , Kemetic, Egyptian, hoodoo, and all other needs for your own spiritual path, whatever that may be. Please ask if you're looking for something special. We're here to help you on your journey.
witchcraft supplies - wicca supplies - book of shadows - Bell Book & Candle Supply
Wiccan Supplies, Witchcraft Supplies, Wiccan Store | SacredMists.com
Wholesale Wiccan Supplies & WitchCraft Supplies, Wiccan Supplier
Wiccan supplies, Witchcraft supplies and Pagan supplies from Willow Grove Magick
shadowacapes.ecrater
Magickware Book Review & Emporium
Every Thrifty Pagan's One Stop Shop!
Healing Crystals - Crystal Shop & Free Resources
Brooms, broom jumping wedding brooms witches brooms - BroomMagic
Cat and Cauldron - Your source for Wiccan, Pagan, Occult, Ritual and Spiritual supplies
The*BroomCloset
New Age Store - New Age products for the body, mind and spirit
Wiccan Jewelry, Celtic Jewelry, Wicca Store, Pagan Gifts Jewelery
Wiccan Supplies|WitchCraft Supplies|Wiccan Store-Moons Light Magic
Moons -n- Brooms | Wiccan, Witchcraft, Occult, Pagan, and Metaphysical Supplies | Moons -n- Brooms
Ancient Wisdoms * Where Magick Happens
Celtic Attic:  Olde Worlds - Witchcraft
Dragon Moon Gifts Canada: Fantasy, Metaphysical Decor, Jewelry and statues. Fairy, Unicorn, Pegasus, Gargoyle