Tutorial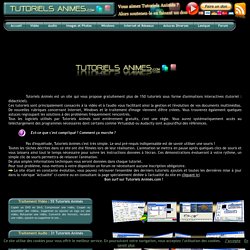 24/02/2013 Rubrique vidéo : 22/09/2012 Internet et Réseaux: 10/09/2011 Internet et Réseaux :
Developing digital literacy skills
Vous aimeriez peut-être retoucher vos photos de vacances pour mettre un gros soleil au lieu d'un ciel pluvieux ou des palmiers sur la plage de Dunkerque ? Vous aimeriez bien faire du graphisme de temps en temps ? Vous feriez vous-mêmes vos cartes de voeux et vos invitations de mariage si vous pouviez... Mais vous ne savez pas le faire.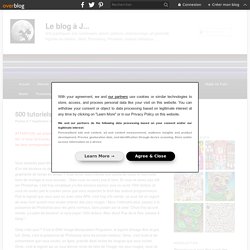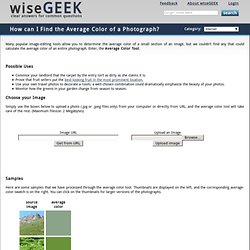 Many popular image-editing tools allow you to determine the average color of a small section of an image, but we couldn't find any that could calculate the average color of an entire photograph. Enter, the Average Color Tool. Possible Uses Convince your landlord that the carpet by the entry isn't as dirty as she claims it is.
How can I Find the Average Color of a Photograph?
drawing techniques, tutorials, tips, & thinkings
Free Design Stuff&Tutorials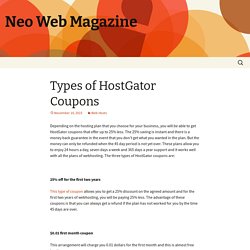 Dev Take Off 2013, un évènement à ne pas manquer Publié le 20 décembre | par gbotin Il est rare de recevoir en France, et encore plus en dehors de Paris, des évènements de classe internationale concernant les nouvelles technologies et s'adressant directement aux professionnels. La Take Off tient à rompre cette mauvaise ... En savoir plus →
La dernière actualité : Avez-vous déjà eu envie de savoir "où" cliquaient les visiteurs de votre site ? Si le coeur vous en dit, vous serez ravis d'essayer ce petit script bien sympathique du doux nom de "Clickheat" :http://www.labsmedia.fr/clickheat/ L'outil est simple et rapide à installer. Après quelques jours d'analyse sur noshade, voilà ce que donnes la "carte des clics" de la page d'accueil!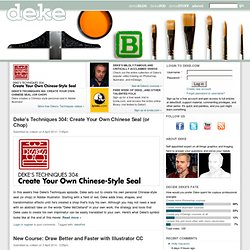 Submitted by colleen on 3 April 2014 - 3:05pm. Deke's latest course at lynda.com is a quick (for Deke) celebration of the new improved ways of drawing in Illustrator CC. In just four short chapters and under 2 hours, Deke runs through the new features that will make you better, (stronger), and faster at drawing with Illustrator.
Inference