Tutorial
Developing digital literacy skills
Vous aimeriez peut-être retoucher vos photos de vacances pour mettre un gros soleil au lieu d'un ciel pluvieux ou des palmiers sur la plage de Dunkerque ? Vous aimeriez bien faire du graphisme de temps en temps ? Vous feriez vous-mêmes vos cartes de voeux et vos invitations de mariage si vous pouviez... Mais vous ne savez pas le faire.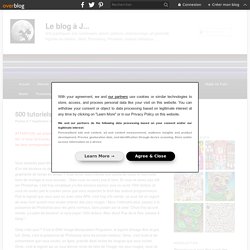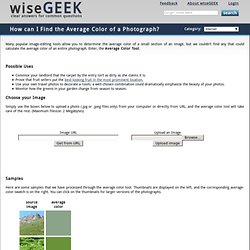 Many popular image-editing tools allow you to determine the average color of a small section of an image, but we couldn't find any that could calculate the average color of an entire photograph. Enter, the Average Color Tool. Possible Uses Convince your landlord that the carpet by the entry isn't as dirty as she claims it is.
How can I Find the Average Color of a Photograph?
drawing techniques, tutorials, tips, & thinkings
Free Design Stuff&Tutorials
Inference