Photography
Winners Gallery | Spider Awards. HIGHER PICTURES >> Home. Spaarnestad Photo. How to be a Retronaut. Pulitzer Prize for Spot News Photography, 1968-1999. Iconatomy. Sleepers. Excellent Minimalist Photography. Photos.
Чистые звуки Байкальских струн. New photos | Landscape photos | landscapes with a soul. Expert Photography | Photography Tips. S by Igor Siwanowicz. All photos are copyright the photographer, and may not be used without written permission.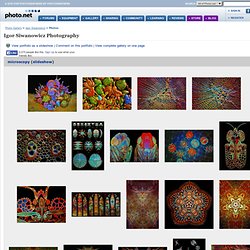 Yann R. , August 11, 2005; 09:04 A.M. WOoooOOOW! Only 4 macros at this moment and 4 STUNNING ones!!! Thanks a lot for sharing this part of Nature with us! Photo editor online - Pixlr.com edit image. Photographers.
---