InfoFreak
Part 2: The essential collection of visualisation resources - Flock. This is the second part of a multi-part series designed to share with readers an inspiring collection of the most important, effective, useful and practical data visualisation resources.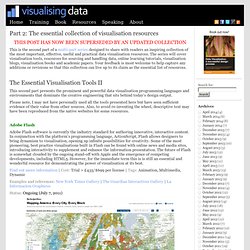 The series will cover visualisation tools, resources for sourcing and handling data, online learning tutorials, visualisation blogs, visualisation books and academic papers. Your feedback is most welcome to help capture any additions or revisions so that this collection can live up to its claim as the essential list of resources. 25 Mind Blowing Social Media Infographics - Flock.
Posted by Michael Duvall in Social Media on Jan 7th, 2010 | 93 responses Inforgraphics, "extensively [used] as tools by computer scientists, mathematicians, and statisticians" , have exploded onto the internet in the last few years.
What's so great about these aesthetic pieces of 'data reinforced gems', is their ability to paint a larger picture of what it is the creator is trying to express. With the complexity and explosive growth of social media over the last few years, it's not hard to see why so many have looked to express this information in a visually appealing manner – not to mention the benefits they provide when putting on a group presentation. Infographic-How-Much-Power-Does-it-Take-to-Power-the-Internet.pn. 27+ Beautiful Examples of Infographics | Dzine Blog - Flock.
Learn how to earn $125 or more per hour as a freelancer - Click Here Looking for hosting?.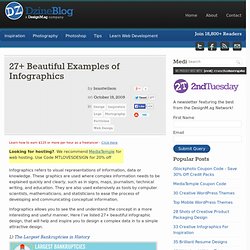 We recommend MediaTemple for web hosting. Use Code MTLOVESDESIGN for 20% off. Who Rules The Social Web? | Information Is Beautiful - Flock.
Brazil. Living Maps. Représentations graphiques et statistiques. Visualize. S Person of the Year 1927 - 2009 - TIME - Flock. Labs / arc - Flock. Op-Chart - Picturing the Past 10 Years - Graphic - NYTimes.com - 5 Ways to Grow in Any Economy - Business Innovation Strategy - E. Learn to keep your company moving even when things are stagnant.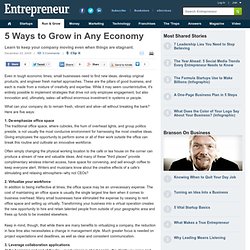 Even in tough economic times, small businesses need to find new ideas, develop original products, and engineer fresh market approaches. These are the pillars of good business, and each is made from a mixture of creativity and expertise. While it may seem counterintuitive, it's entirely possible to implement strategies that drive not only employee engagement, but also innovation and, ultimately, sales--all without enormous investment in systems or people. What can your company do to remain fresh, vibrant and alive--all without breaking the bank? Welcome to the Now Network. - Flock.
The History of Hacking - Flock. A Internet, seis décadas - A Internet - Discovery Channel - Floc. Internet Memes - Flock. Trololololololololololo man Feb 28, 2010 6:00 PM Added to Youtube in November of 2009 the Video "Я очень рад, ведь я, наконец, возвращаюсь домой" had only few views until it was posted into several music blogs in march of 2010.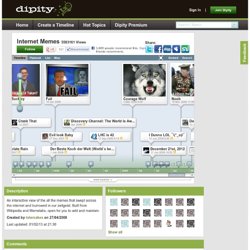 In a week more than 1 million people watched the Trololololololololololo man sing his song. The title translates into 'I am very glad, because I'm finally back home'. 30 Superb Examples of Infographic Maps | Webdesigner Depot - Flo. As you search the web you'll come across a wide range of interactive and graphical maps.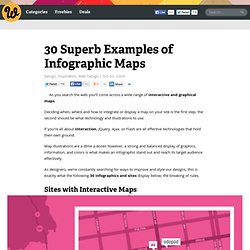 Deciding when, where and how to integrate or display a map on your site is the first step, the second should be what technology and illustrations to use. If you're all about interaction, JQuery, Ajax, or Flash are all effective technologies that hold their own ground. Magazine Covers - TIME Covers - TIME Magazine Cover Archive - Fl. The Beauty of Infographics and Data Visualization | Abduzeedo |
---