Unit 2
The Fast ForWord program is a learning acceleration program based on over 30 years of neuroscience research, designed for education institutions, English language learning centers, and clinical specialists worldwide. The Fast ForWord program develops the cognitive skills that enhance learning. The strengthening of these skills results in a wide range of improved critical language and reading skills such as phonological awareness, phonemic awareness, fluency, vocabulary, comprehension, decoding, working memory, syntax, grammar, and other skills necessary to learn how to read or to become a better reader. For your English Language learners, the Fast ForWord program builds a strong cognitive academic language foundation. Learners experience rapid improvements in English language and literacy skills, including the essential skill of reading for meaning.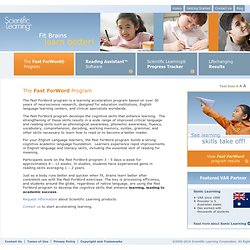 Activty Unit 2 - Learn Faster | Fast ForWord Program
Activty Unit 2 - The Andes Physics Tutoring System: Lessons Learned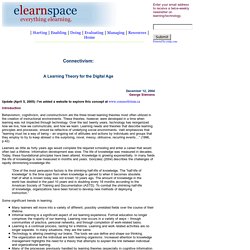 Connectivism: A Learning Theory for the Digital Age December 12, 2004 George Siemens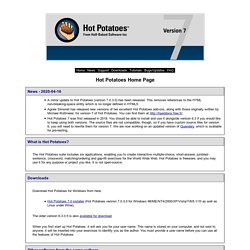 News - 12/06/2013 Dr. Stan Bogdanov has published Hacking Hot Potatoes: The Cookbook, available in paperback, PDF and ePub format. Check it out!A change to the user agent string in Firefox 17 results in Hot Potatoes and Quandary exercises showing an error message when loading in the browser. Version 6.3.0.5 (Windows) of Hot Potatoes, 6.1.0.6 (Java for Mac) of Hot Potatoes and version 2.4.2.1 of Quandary (Windows) have updated source files which fix the problem, but you will need to rebuild your exercise HTML pages to solve it.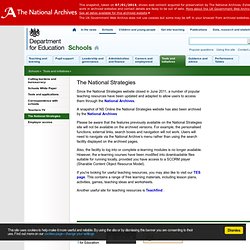 Activty Unit 2 - Inclusion
Since the National Strategies website closed in June 2011, a number of popular teaching resources have been updated and adapted to allow users to access them through the National Archives. A snapshot of NS Online the National Strategies website has also been archived by the National Archives Please be aware that the features previously available on the National Strategies site will not be available on the archived versions.
What people are saying This innovation that we're bringing into our teaching and learning doesn't have to be invented course by course and university by university. Working together in collaboration, as we are, we can accelerate this process of bringing these strategies into our classrooms and into our universities. Dr. William E. "Brit" Kirwan, Chancellor, University System of Maryland, OLI event hosted by CMU in Washington D.C.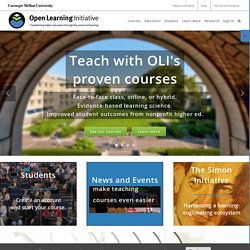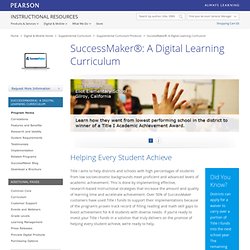 Did You Know? Districts can apply for a waiver to carry over a portion of Title I funds into the next school year. The remaining funds must be spent by June 30th. Title I aims to help districts and schools with high percentages of students from low socioeconomic backgrounds meet proficient and advanced levels of academic achievement. This is done by implementing effective, research-based instructional strategies that increase the amount and quality of learning time and accelerate achievement.
Activty Unit 2 - SuccessMaker Demo