Robotics
DRL - Main Page
CS 223A : Introduction to Robotics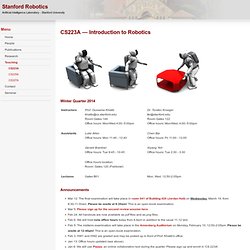 Winter Quarter 2014 Announcements Jan 5: The course reader is available at the Stanford Bookstore.Jan 5: The office hours will be conducted in room 120.
What is a "Swarm"?
James McLurkin's Personal Webpage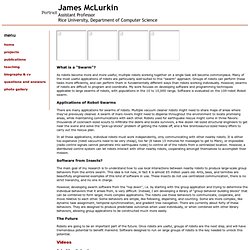 Swarm robotics
Swarm of open-source Jasmine micro-robots recharging themselves Swarm robotics is a new approach to the coordination of multirobot systems which consist of large numbers of mostly simple physical robots.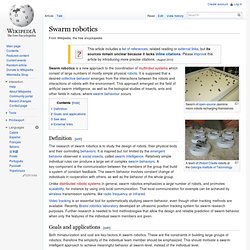 Distributed Robotics
Center for Distributed Robotics, University of Minnesota