Blog & website tool
Free vectors, photos and PSD Downloads | Freepik. Plans & Pricing - Blogvault. What types of payment do you accept?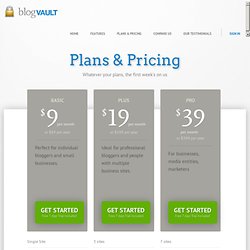 We accept payments using Credit Cards and Debit Cards including Visa/Master Card/American Express. At this time we only accept payments online so we will not be able to accept a P.O., invoice you, or take an order over the phone. How does payment work?
Social bookmarking
Webmaster Center. Webmaster Center. StatCounter Free invisible Web tracker, Hit counter and Web stats. Webmaster Tools. StatCounter Free invisible Web tracker, Hit counter and Web stats. My Feeds. Hello, our name is still FeedBurner.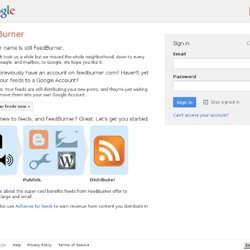 Welcome! It took us a while but we moved the whole neighborhood, down to every last tree, beagle, and mailbox, to Google. We hope you like it. Did you previously have an account on feedburner.com? Haven't yet moved your feeds to a Google Account? FireFTP - The Free FTP Client for Mozilla Firefox. Or: we're all in this thing together Where does this money go?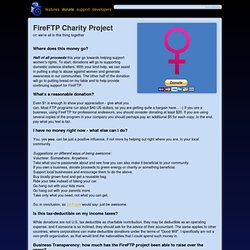 Half of all proceeds this year go towards helping support women's rights. Analytics | Official Website.
AdWords: Keyword Tool. Search for new keyword or ad group ideas Keyword Planner is like a workshop for building new Search Network campaigns or expanding existing ones.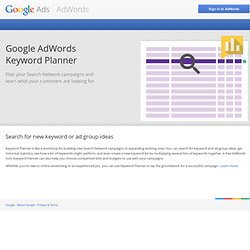 You can search for keyword and ad group ideas, get historical statistics, see how a list of keywords might perform, and even create a new keyword list by multiplying several lists of keywords together.
---