Comic
Doc Savage's oft-misunderstood "Crime College"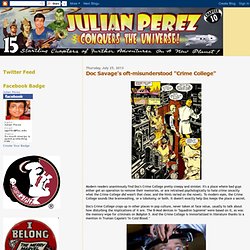 Modern readers unanimously find Doc's Crime College pretty creepy and sinister. It's a place where bad guys either get an operation to remove their memories, or are retrained psychologically to hate crime (exactly what the Crime College did wasn't that clear, and the hints varied on the novel). To modern eyes, the Crime College sounds like brainwashing, or a lobotomy, or both. It doesn't exactly help Doc keeps the place a secret. Doc's Crime College crops up in other places in pop culture, never taken at face value, usually to talk about how disturbing the implications of it are.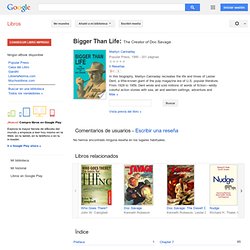 In this biography, Marilyn Cannaday recreates the life and times of Lester Dent, a little-known giant of the pulp magazine era of U.S. popular literature. From 1929 to 1959, Dent wrote and sold millions of words of fiction—wildly colorful action stories with sea, air and western settings, adventure and suspense novels. His most famous serial character was supehero Doc Savage, the Man of Bronze, who battled crime throughout the pages of a ten-cent pulp magazine in the thirties and forties.
Bigger Than Life: The Creator of Doc Savage - Marilyn Cannaday
Bronze Icon: Nietzsche, Doc, and the Crime College
Have you ever looked a word up in the dictionary and found something else that you weren't looking for but it was interesting? From The American Heritage Dictionary : Superman: 2. In the philosophy of Nietzsche, an ideal superior man who, through the exercise of creative power and his ability to forgo transient pleasure, would live at a level of experience beyond the standards of good and evil and would represent the goal of human evolution Nietzsche was a famous German university professor and philosopher who lived in the last half of the nineteenth century. The idea of a superman, or ubermenschen , as it appears in the German language, is one of his better known ideas.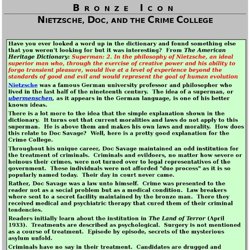 Superman Homepage - Image Gallery
Noteworthy Superman dates to remember... March 31: In 1959, Action #252 introduces us to Superman's cousin, Supergirl. April 1: Annette O'Toole, Lana Lang in Superman III and Martha Kent in Smallville , born in Houston, TX in 1954.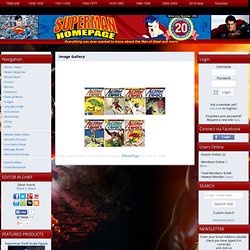 ACTION COMICS NO. 1
Jean Giraud (Moebius)
from Blueberry's Stardom, by Jean Giraud, 1994 Jean Giraud lives one of the most interesting double lives in comics history. Under his own name, he is the artist of the legendary 'Blueberry' western series, and under the pseudonym of Moebius , he is one of the most innovative artists of the 20th century. After having followed several art studies since a very young age, like at the School of Applied Arts in Paris, Giraud drew his first comics and illustrations for Far-West ('Frank et Jérémie'), Sitting-Bull, Fripounet et Marisette, Âmes Vaillantes and Coeurs Vaillants in the mid-1950s.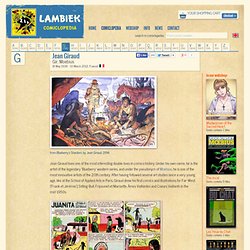 En la piel de Moebius | Ediciones Impresas Milenio
Se ha hablado de dos Moebius, lo cual se refiere a la capacidad de cambio del artista francés, impulsada por su búsqueda constante de experimentación. Neil Gaiman lo describe así: "Dibujaba diferentes historias en diferentes estilos, y lo único que parecían tener en común es que eran hermosas". La mano de Moebius transforma lo que toca. Como ejemplo, pongo su versión de Silver Surfer , el fascinante personaje de Stan Lee. No ha habido un Galactus más monumental y aterrador que el suyo, y ante él Silver Surfer se vuelve un apóstata galáctico. Silver Surfer, antiguo heraldo de Galactus lo cuestiona, y el enfrentamiento entre ambos se vuelve una batalla filosófica.
CHARLES BERLIN