Concurrent de foursquare ?
It's been fewer than four months since the much-hyped "location wars" of the South by Southwest Interactive Festival , where eager onlookers were quick to pit rival "check-in" services Foursquare and Gowalla against one another to see which one dominated the social-media-crazed nerdfest. Yet, by most accounts, Foursquare has emerged victorious. Earlier this week, a set of statistics made the rounds claiming that Foursquare is now five times bigger than Gowalla and is growing 75 percent faster. A source in the location space added a tidbit in a conversation with CNET: not only is Foursquare winning in terms of users overall, but those users "check in" far more frequently.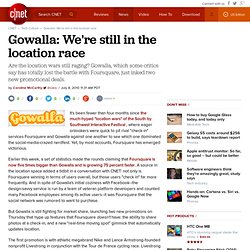 Gowalla: We're still in the location race | The Social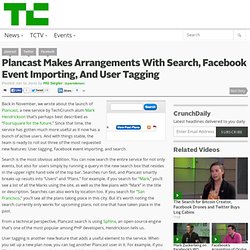 Back in November, we wrote about the launch of Plancast, a new service by TechCrunch alum Mark Hendrickson that's perhaps best described as "Foursquare for the future." Since that time, the service has gotten much more useful as it now has a bunch of active users. And with things stable, the team is ready to roll out three of the most requested new features: User tagging, Facebook event importing, and search.
Plancast Makes Arrangements With Search, Facebook Event Importin
If you're going to leave your job at TechCrunch, you better have a good reason. I think Mark Hendrickson actually may have had one. Hendrickson left TechCrunch in March. After about two years of writing and doing development for TC, he got the startup itch. He formed a company, Worldly Developments, and along with co-founder Jay Marcyes is now ready to unveil their project: Plancast.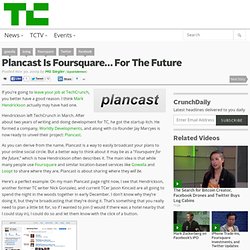 Plancast Is Foursquare… For The Future
Paris Autres villes : Lyon•Marseille•Toulouse•Bordeaux•Nantes•Nice•Plus » Dismoioù : découvre de nouvelles adresses et partage tes expériences ! Rechercher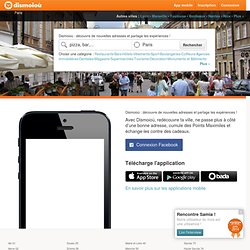 Lucie aide les personnes âgées Jeune retraitée, je me suis rapprochée d'une association solidaire sur ma-residence.fr pour apporter de l'aide et de la compagnie aux personnes âgées. Lucie L | Marseille 9 Marie a trouvé une babysitter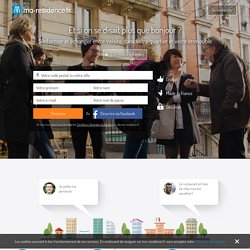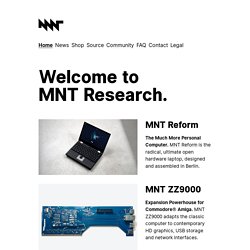 no more missed chances because aka-aki remembers who has crossed your path recently. you will see who has been nearby and when. afterwards you can easily get in touch with them. thats your second chance! or the replacement of the business card. on the go with your friends with aka-aki your friends are always with you. you can send and receive free text messages on your mobile or using the website. your status updates show the others what you are up to and can also be twittered automatically. use aka-aki for free
After reading Kara Swisher's happy intro to her interview with Gowalla CEO Josh Williams, you might be forgiven for thinking the location-based space is so vast that there are no competitive pressures and that all the players will co-exist as a happy, successful family. Please. If ever there was a business in which one player will emerge as the industry standard and all other players will be toast, it's this one. Think back a few years to the beginning of the "status" wars.
Watch Gowalla Pretend It's Not Fighting For Its Life Against Fou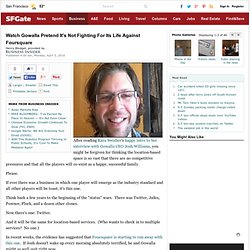 Foursquare vs. Gowalla: Inside the Check-In Wars
The SXSW festival in Austin, Texas is currently ground zero for a war, the location war. While over a dozen services have launched new products or features around location, two still seem to stand above all others in terms of use here: Foursquare and Gowalla. Earlier today, Business Insider ran a report suggesting that Foursquare was dominating the battle — unfortunately, that's simply not true. In fact, Foursquare and Gowalla are basically in a statistical dead heat, at least in Austin. Multiple sources confirmed this information, and one actually showed me proof (which I was asked not to share). In other words, the war is still raging.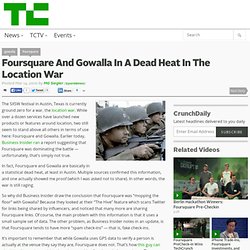 Foursquare And Gowalla In A Dead Heat In The Location War
Foursquare vs. Gowalla: Location-Based Throwdown
Shane Snow is a technology journalist in New York City. Follow him on Twitter at @shanesnow. Just when you thought you had enough social networks in your life, two hot new ones are vying for your attention.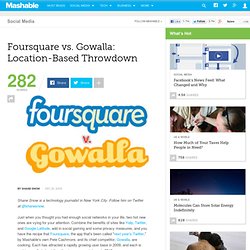 Gowalla
Gowalla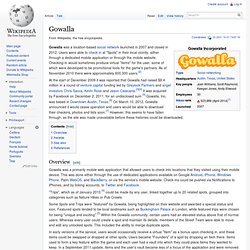 Gowalla
Gowalla was a location-based social network launched in 2007 and closed in 2012. Users were able to check in at "Spots" in their local vicinity, either through a dedicated mobile application or through the mobile website. Checking-in would sometimes produce virtual "items" for the user, some of which were developed to be promotional tools for the game's partners. As of November 2010 there were approximately 600,000 users.[2]
Location based social network Gowalla quietly released a big new feature today: real-time PubSubHubbub feeds for check-ins by people and at locations. Hello, mashups and 3rd party apps of the future! In addition to being real-time and easy to access, Gowalla's new feeds are also marked-up with the beginnings of the widely used Activity Streams format. Put all of this together and Gowalla to Google Buzz is one obvious connection, but the possibilities are endless.
Gowalla Adds Real-time Feeds and Activity Streams For Maximum Ma
Which App Does Checkins Best? [STUDY]
uTest's Checkin Challenge report looked at checkin applications and found that Foursquare had the least amount of reported bugs and ranked highest in terms of ease of use, while Gowalla won in the location accuracy category. The big loser in the study, however, was the notion of badges for prestige. In May, the software testing service provider surveyed more than 300 testers in 35 countries on their attitudes toward checkin services Foursquare, Gowalla and Brightkite. Participants were also tasked to report bugs. One hundred and seventy-seven bugs were reported for Foursquare, with another 316 for Gowalla and 377 for Brightkite. The report includes findings in six key areas: ease of use, opportunity to earn deals, location accuracy, status features, friend connectivity and social media integration.