Humour
Historic LOLs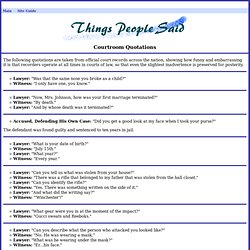 The following quotations are taken from official court records across the nation, showing how funny and embarrassing it is that recorders operate at all times in courts of law, so that even the slightest inadvertence is preserved for posterity.
Webfail.net
"4 Awkward Moments in Facebook "Likes"" by Brian Murphy - CollegeHumor Article
According to a crazy religious leader named Harold Camping, the world is supposed to end this Saturday. This guy has predicted the end before, but this time he swears he's right. Since none of us can be certain, we here at Fork Party have been stocking up on porn and weaponry for the last few days.
50 Hilarious Apocalyptic Opinions From The Web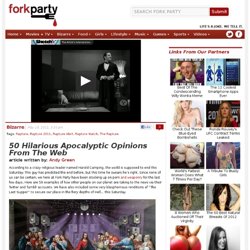 The Apparent Son of Chuck Norris Walks Away After Being hit by Car (Video
We all knew that Chuck Norris was a lady's man… but until this point we were under the assumption that no womb could contain the offspring of Norris.