Random
BEST DNB BEATBOX. Why the Panda is Black and White. This is a superbly created piece of animation which captures the imagination.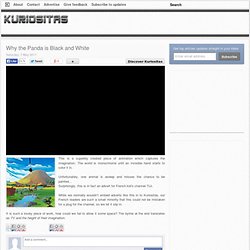 The world is monochrome until an invisible hand starts to color it in. Unfortunately, one animal is asleep and misses the chance to be painted... Surprisingly, this is in fact an advert for French kid's channel TiJi. While we normally wouldn't embed adverts like this in to Kuriositas, our French readers are such a small minority that this could not be mistaken for a plug for the channel, so we let it slip in. The song the illuminati DOES NOT want you to hear. Justin Bieber's Tricks For Picking Up Chicks. How To Avoid Talking To People You Don't Want To Talk To.
How to trick people into thinking you're good looking. Funniest Commercial In History. Potterpuppetpals's Channel. Upload bit.ly Subscription preferences Loading...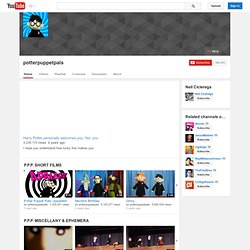 Working... potterpuppetpals. Longs Peak Scottish•Irish Highland Festival. Welcome to the Town of Estes Park, Colorado. Wildflowers of Westcliff Colorado slide show. Traditional Moon Planting by Aussie Organic Gardening. Traditional Moon Planting is an ancient agricultural practice that has been used by farmers for several thousand years.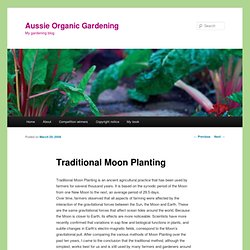 It is based on the synodic period of the Moon from one New Moon to the next, an average period of 29.5 days. Over time, farmers observed that all aspects of farming were affected by the interaction of the gravitational forces between the Sun, the Moon and Earth. These are the same gravitational forces that affect ocean tides around the world. Because the Moon is closer to Earth, its effects are more noticeable. Scientists have more recently confirmed that variations in sap flow and biological functions in plants, and subtle changes in Earth's electro-magnetic fields, correspond to the Moon's gravitational pull. The 10 Most Successful Potheads on the Planet… Cool Enough to Admit It. An unemployed porno addict, sitting in his parents' basement, playing video games, eating Lucky Charms out of the box with one hand while he lazily scratches his balls with the other.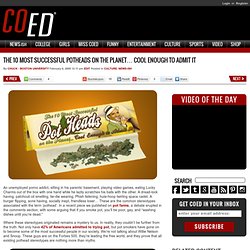 A dread-lock having, patchouli oil smelling, tie-die wearing, Phish listening, hula-hoop twirling space cadet. A burger flipping, acne having, socially inept, friendless loser… These are the common stereotypes associated with the term 'pothead'. In a recent piece we published on pot farms, a debate erupted in the comments section, with some arguing that if you smoke pot, you'll be poor, gay, and "washing dishes until you're dead." 40 Ways to Download FREE Music Legally – An Ultimate Guide | Friedbeef's Tech. EmailEmail Image Credit: ReutC You don't really have to spend a lot of money to fill up your iPod, or download songs illegally if you really don't want to.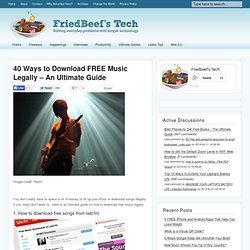 An Incredible Way to Reveal Passwords Behind Asterisks. If you use a lot of online services it also means that you have got a lot of passwords and usernames to remember.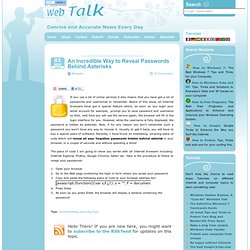 Aware of this issue, all Internet browsers have got a special feature which, as soon as you login your email account for example, prompt you to save password and username so that, next time you will use the service again, the browser will fill in the login interface for you. However, while the username is fully displayed, the password is hidden by asterisks.
Now, if for any reason you don't remember such a password you won't have any way to recover it. Watch Harry Potter In The Hood! Video. Scottish heritage. Goodbye - SmartphOWNED - Fail Autocorrects and Awkward Parent Texts. The Burning Man Project.
---