Christy Dena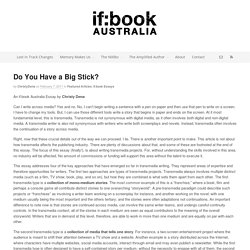 An if:book Australia Essay by Christy Dena
Do You Have a Big Stick? | if:book Australia
PhD on Transmedia Practice
In 2009, I submitted my PhD on transmedia practice.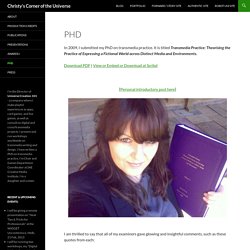 Christy Dena Presentations
I'm in the process of recategorising this page, so bear with! Book Chapters (forthcoming) 'Transmedial Fictions'.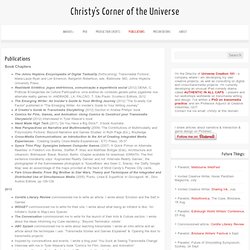 Publications
About
Why does this site look this? After years of going through so many themes, I've had enough. So now I'm going through a major retro phase.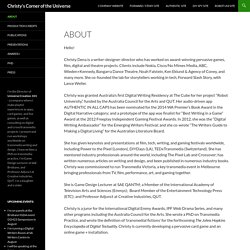 My News
Christy's Corner of the Universe: cross-platform, creative practice, strategy, research, marketing, life...
Christy Dena on the Creative Potential of Cross-Platform