CHANGE-MAKERS
Karine Halpern @ Le Drapeau
KHenthusiasm : A new life in 2014 starts right
Hans Rosling's Yardstick of Wealth - Don't Panic - The Truth About Population - BBC Two
Launch Hack | Where startup Connect, Collaborate and Hack to success
Transmedia Alliance NEXT STEPS
Les makers seront-ils les prochains maîtres du monde ? | Knowtex Blog | Transmedia Ready & Studies - The Creativity Boosters Agency
Living Worlds - Walt Disney Imagineering Research and Development, Inc
SxSWTransmedia, 11th March 2012
This year's theme, "Change for Good," features conversations about how independent social change filmmakers can execute integrated campaigns that are strategic, action-oriented, and have enduring impact.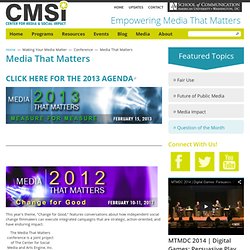 Media That Matters 2012: Change for Good
The cover of my book "The Semantic Sphere" (in english)
Photos - Google+
Nollywood.com - African & Nollywood Movie Trailers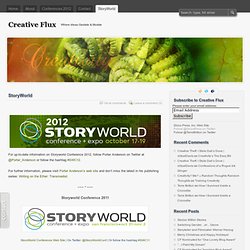 StoryWorld Conference | Creative Flux
For up-to-date information on Storyworld Conference 2012, follow Porter Anderson on Twitter at @Porter_Anderson or follow the hashtag #SWC12.
Integrating Owned Media, Earned Media, and Paid Media
If you have read my postings, even a couple, you are likely to know that I have really been pushing for integrated marketing.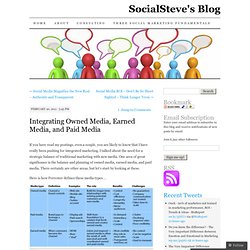 :: sacatar foundation brazil ::
Welcome to New World Library
Available languages: 24 Hour Live and pre-recorded Programming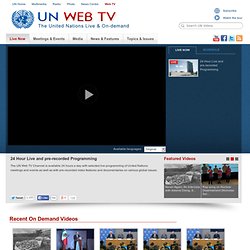 unnamed pearl
Science Commons " Partners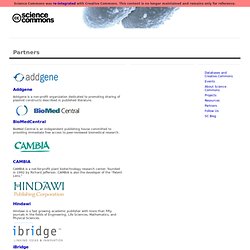 Addgene
United Nations Multimedia
BY AGENCY Interactive - 100% mieux vivre avec les médias de dema