Dropbox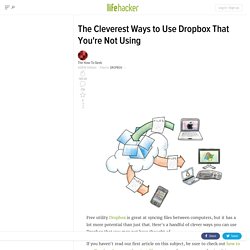 SExpand Free utility Dropbox is great at syncing files between computers, but it has a lot more potential than just that. Here's a handful of clever ways you can use Dropbox that you may not have thought of.
Filestork is a web service that lets your friends share files with you through Dropbox, even if they don't use Dropbox themselves.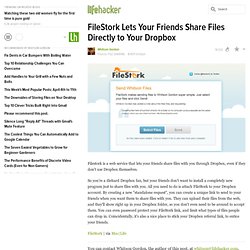 FileStork Lets Your Friends Share Files Directly to Your Dropbox
Dropbox Forms Is the Easiest Way to Let Anyone Send a File to Your Dropbox Account
« Back to Help Center LAN sync is a Dropbox feature that speeds syncing dramatically when the file exists on your Local Area Network (LAN). What does that mean exactly?
What is LAN sync? -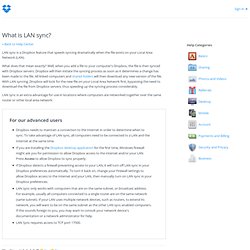 Dropbox is an excellent utility for syncing files, sharing files and backing up files. With a free account, you get 2GB of free storage.
How to get 5.25GB on Dropbox with a free account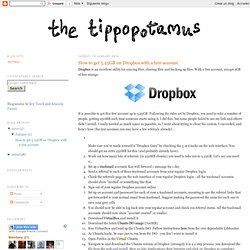 Blog » How to get 10GB on Dropbox with a free account
Dropbox invites - Page 18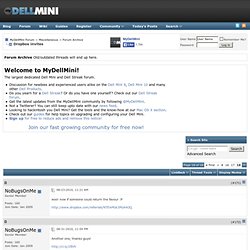 This method isn't at all nice toward Dropbox, but then they ARE offering 10 free GB to everyone. This is just a twist on their legitimate method for acquiring free space.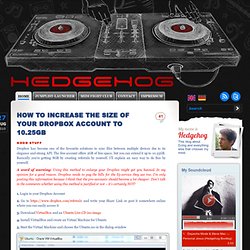 How to increase the size of your Dropbox account to 10.25GB « Hedgehog's Blog
good stuff
With Amazon's recent entry into consumer cloud storage, we've got quite a few competitors offering great and varying options—but which one is the best?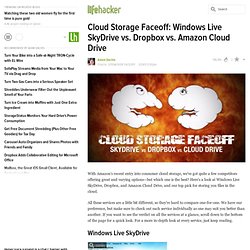 Cloud Storage Faceoff: Windows Live SkyDrive vs. Dropbox vs. Amazon Cloud Drive
Dropbox Folder Sync Adds Any Folder to Dropbox with a Right-Click