Magick
Puzuzu brings you a beginners guide on how to get started in Spells and Magic and use this site to help you.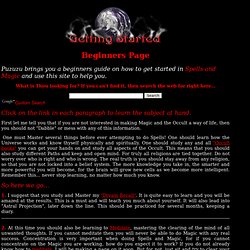 Nathair Amulet-AzureGreen
Enochian Magick Reference Document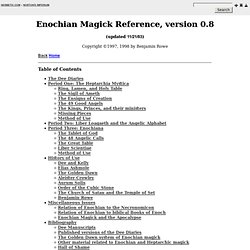 Back Home Table of Contents Note: Due to their large size, the illustrations for this document are on separate linked pages. Thanks to Scott M. for the scans he provided. Thanks to Clay Holden and the John Dee Publication Project for cleaned-up scans from Dee's diaries. Thanks also to the many people who made suggestions, whether or not I used them, and to the people who had constructive criticisms of early versions.
Enochian Magic
lesser banishing ritual of the pentagram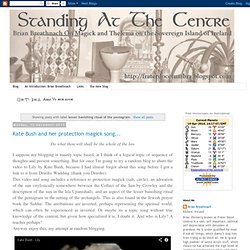 Notes On the Lesser Banishing Ritual Of the Pentagram And The Four Worlds of The Life Tree
A Thelemic Primer
Come forth, o children, under the stars, & take your fill of love!
magickal lair
Real Magick and Occult Archives
A Study Guide For Magick In Theory And Practice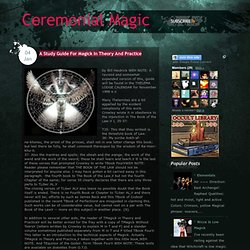 by Bill Heidrick WEH NOTE: A revised and somewhat expanded version of this, guide will be found in the THELEMA LODGE CALENDAR for November 1986 e.v. Many Thelemites are a bit appalled by the evident complexity of this work. Crowley wrote it in obedience to the injunction in The Book of the Law:У I, 35-37:
Ra-Hoor-Khuit Magickal Library
The Celtic year was traditionally divided into two seasons; the light and the dark. While Beltane, celebrated May 1st, welcomes the light half of the year, Samhain, celebrated by the Celts on November 1st (beginning on October 31st), marks the most magically potent time of the year.
Book of Shadows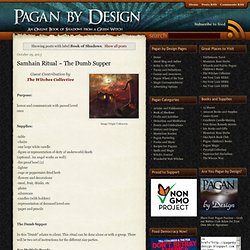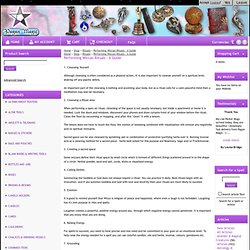 1. Cleansing Yourself
Pagan Magic: Wicca and Witchcraft Shop - Delivery Worldwide - Articles - Rituals - Performing Wiccan Rituals – A Guide
Magick, wicca, paganism and other esoteric knowledge | RM.com ®
Articles on Daily Life
Put one tablespoon of cinnamon and four tablespoons of parsley (not stated whether fresh or dried so take your pick) in the filter cup of your coffee maker.
Everyday Magic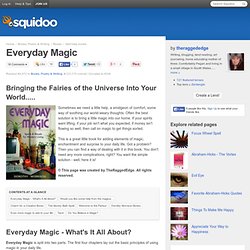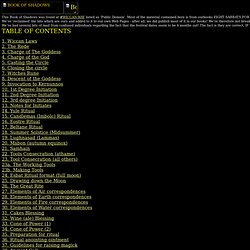 This Book of Shadows was found at #WICCAN WAY listed as 'Public Domain'. Most of the material contained here is from ourbooks EIGHT SABBATS FOR WITCHES, WITCHES WAY (Also published as THE WITCHES BIBLE), and several other of our works, although some of it is also from other published sources, and 'traditional'.
Book of Shadows
Defense Against The Dark Arts:
Magic Protection Defence Against The Dark Arts: Hexenspiegel | Magic Spells, Magic Potions, Magic Charms and Magic Power | Magic, Spells & Potions
Dream Analysis and Interpretation - Understanding Dreams
Analysis Tools DIY
The Breath: The Basis of Magick, Energy Manipulation, and Mind Power Sit in a comfortable chair or lie down on a comfortable spot and relax.
The Breath: The Basis of Magick, Energy Manipulation, and Mind Power