Empresarial/Corporativo Estatal
L'ancien ministre de l'Economie argentin Roberto Lavagna, 69 ans, est le principal artisan du redressement de l'Argentine engluée dans une terrible crise économique il y a dix ans. Lorsqu'il prend ses fonctions, en avril 2002, le peso vient d'être dévalué de 70%, le pays est en cessation de paiement, la dette privée s'élève à plus de 72 milliards d'euros, l'inflation annuelle flirte avec les 125% par an, le chômage explose, les petits épargnants sont ruinés et les troubles sociaux ont déjà fait plus de 30 morts dans le pays. Cet ancien ambassadeur auprès de l'Union européenne décide immédiatement de se passer de « l'aide » du Fonds monétaire international (FMI) et des marchés financiers.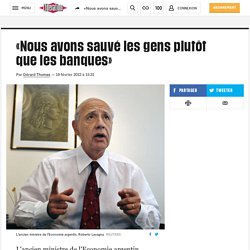 Davos is a world apart from Niger's food crisis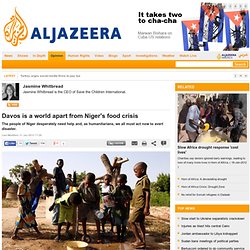 Davos, Switzerland - It's cold in Davos; the temperature is hovering around -5°C during the day. It's sometimes hard to remember that a continent away in Niger it is as much as 40 degrees hotter. There are other differences too: here in Davos, the world's political, economic and business elite are clamouring to have their opinions heard - and the world's media is here to listen. In Niger, they are trying to tell us something too.