Explore For Work
Customers will continue to receive email security and archiving services for use with their existing email servers through the Google Apps platform and Google Apps Vault**. Google will manage the transition for our customers and they will not have to replace existing email servers with Gmail. No immediate action is required by customers. Transitions are expected to start in early 2013 and will continue throughout the course of the year.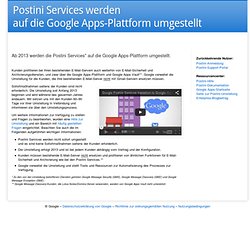 Postini
Crunchies 2011 - Vote now for your favorite companies, products and people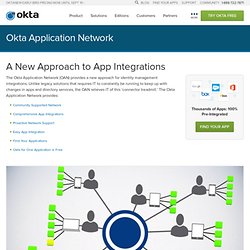 Pre-Integrated Cloud Apps for SSO & User Management -- Okta
Okta Application Network Okta's Application Network comes pre-integrated with thousands of applications, including the business applications you need, and the consumer applications your users want. Find all your applications now.
Simple Online Collaboration: Online File Storage, FTP Replacement, Team Workspaces