Spain
Home | www.ensamble.info
FERNANDO MENIS
O-S NEWS : O-S architectes
Broissin Architects 2011
josé maría sánchez garcía
cloud9
s y m b i o s i s design ltd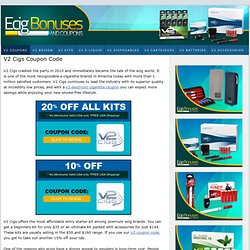 V2 Cigs crashed the party in 2010 and immediately became the talk of the ecig world. It is one of the most recognizable e-cigarette brands in America today with more than 1 million satisfied customers. V2 Cigs continues to lead the industry with its superior quality at incredibly low prices, and with a v2 electronic cigarette coupon you can expect more savings while enjoying your new smoke-free lifestyle. 20% OFF ALL KITS * No Minimums Valid USA only *FREE USA Shipping!
DONAIRE ARQUITECTOS
..:: FRANCISCO MANGADO ::..
Mias Arquitectes - Home
EQUIP
Urbanarbolismo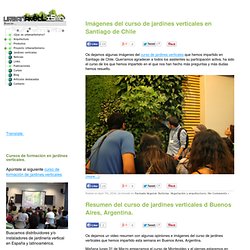 Os dejamos algunas imágenes del curso de jardines verticales que hemos impartido en Santiago de Chile. Queríamos agradecer a todos los asistentes su participación activa, ha sido el curso de los que hemos impartido en el que nos han hecho más preguntas y más dudas hemos resuelto. (more…)
GRAS - Guillermo Reynés Architecture Studio
DONAIRE ARQUITECTOS
Inicio
DONAIRE ARQUITECTOS
MCP ARQUITECTURA
web xpiral
Mateo Arquitectura
home : flexoarquitectura
.......www.two-bo.com . : two-bo.com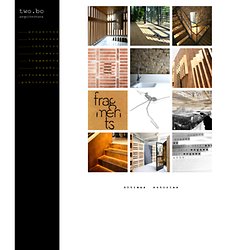 Hard Rock Café Tenerife, se abre al público la planta baja!!. Visita de obras. Vivienda unifamiliar en Cala Sant Vicenç. Obra terminada. Vivienda en la calle Valencia de Barcelona.
.: EXE Arquitectura :.
elisa valero arquitectura
PEDRO REIS arquitecto
Elisa Valero Arquitectura
arturofranco-diegocastellanos