Kinect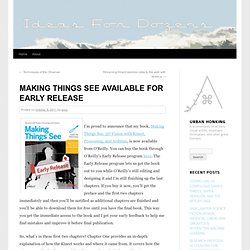 Making Things See Available for Early Release | Ideas For Dozens
I'm proud to announce that my book, Making Things See: 3D Vision with Kinect, Processing, and Arduino, is now available from O'Reilly.
So, you want to use the Kinect in Processing.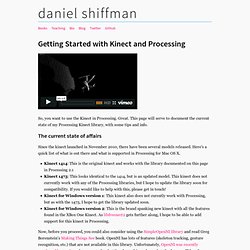 main.cpp Makefile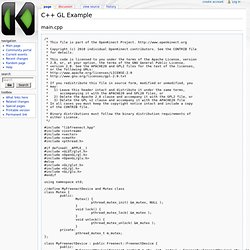 C++ GL Example
Connect Kinect to PC Using PrimeSense Drivers - OpenKinect | Grups de Google
Hi I was confused with different instructions for connecting Kinect to PC.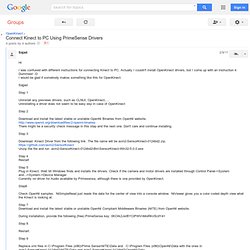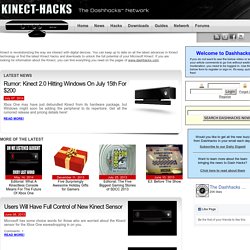 The good folks at ZigFu have created a great way for people to set up the things they need in order to start using their Kinect right away. The package will install OpenNI, NITE and Sensor Kinect with just the click of a button. This will definitely come in handy if you're new to the game of have to configure multiple workstations in a short amount of time. They developed a Unity package as well for gaming and their own Portal you can use on your Desktop.
jvcleave/ofxKinect_Box2D - GitHub
kinect-juggle - Virtual juggling with the kinect sensor and OpenNI
Multiple sensing functions to make development easy The Xtion PRO LIVE uses infrared sensors, adaptive depth detection technology, color image sensing and audio stream to capture a users' real-time image, movement, and voice, making user tracking more precise.
Multimedia- ASUS Xtion PRO LIVE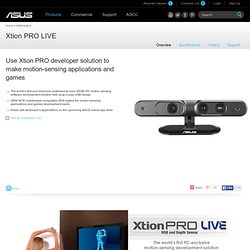 Hand and fingers detection
jvcleave's Profile - GitHub
Freenect - Latest news covering Kinect projects, applications, programming and hacking