Tips
How to Get a Professional Look With Color. What makes a design look coordinated, planned and professional?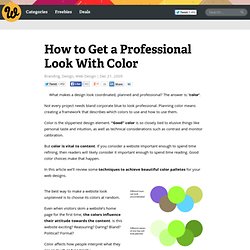 The answer is: 'color'. Not every project needs bland corporate blue to look professional. Planning color means creating a framework that describes which colors to use and how to use them. Color is the slipperiest design element. "Good" color is so closely tied to elusive things like personal taste and intuition, as well as technical considerations such as contrast and monitor calibration. 20 Methods for Upping Your Current Web Design Skills. All great designers are constantly improving their skills.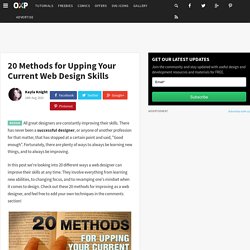 There has never been a successful designer, or anyone of another profession for that matter, that has stopped at a certain point and said, "Good enough". Fortunately, there are plenty of ways to always be learning new things, and to always be improving. In this post we're looking into 20 different ways a web designer can improve their skills at any time. They involve everything from learning new abilities, to changing focus, and to revamping one's mindset when it comes to design. How do colors affect purchases? For retailers, shopping is the art of persuasion.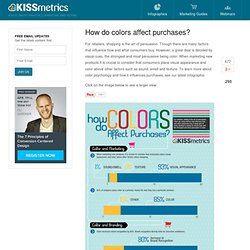 Though there are many factors that influence how and what consumers buy. However, a great deal is decided by visual cues, the strongest and most persuasive being color. When marketing new products it is crucial to consider that consumers place visual appearance and color above other factors such as sound, smell and texture. To learn more about color psychology and how it influences purchases, see our latest infographic. 15 Design Tips to Learn From Apple. There is no shortage of companies that follow popular design trends to appeal to a mass market.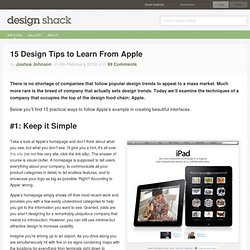 Much more rare is the breed of company that actually sets design trends. Today we'll examine the techniques of a company that occupies the top of the design food chain: Apple. Below you'll find 15 practical ways to follow Apple's example in creating beautiful interfaces.
---