Blogs
Thanks to the Manna Pro® company for sharing with our readers these products for the Happy Homesteader! Comment below to win their Pelleted Goat Dewormer! Kills The 3 Major Gastrointestinal Parasites Most Frequently Found In Goats. The Original…Still the Best! •Can be safely fed to all classes of goats, including meat & dairy goats – [...]
Barnyards and Backyards®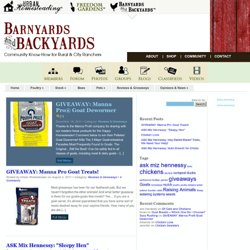 {DIY} | The Prairie Homestead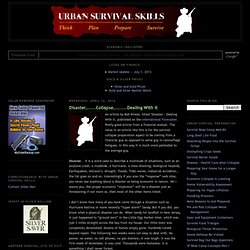 Urban Survival Skills
An article by Michael Synder titled "83 Numbers From 2013 That Are Almost Too Crazy To Believe" from The International Forecaster. Some of these facts are obviously more important than others. I decided to list all of Mr Synder's facts but highlight the ones that would make and win the argument in court that a collapse, probably an economic collapse followed by a societal collapse is coming beyond a reasonable doubt.
i Rate This I know it's been a while since I've posted here. The year did not end well and 2009 will present many challenges and risks for us. But to review what we wanted to accomplish in 2008, we didn't do too badly: * Fence around the wood shed for the Dark Cornish Chickens. – DONE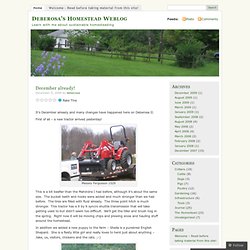 Deberosa's Homestead Weblog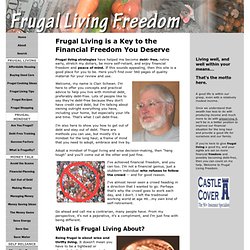 Frugal living strategies have helped me become debt- free, retire early, stretch my dollars, be more self-reliant, and enjoy financial freedom and peace of mind. If this sounds appealing, then this site is a good place for you to be. Here you'll find over 560 pages of quality material for your review and use. Welcome, my name is Clair Schwan. I'm here to offer you concepts and practical advice to help you live with minimal debt, preferably debt-free.
Frugal Living Freedom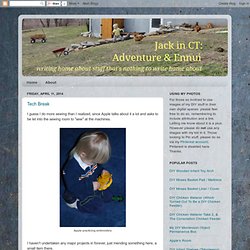 Jack in CT: Adventure & Ennui
I'd love to put all the books on childcare that I've read together on a shelf as a reminder to myself of their contents. Alas I do not own most of them. Nor do I own bookshelves. (lol jk! Since starting this post, I bought some *$#@ing bookshelves.)