Electronic Music Technique Resources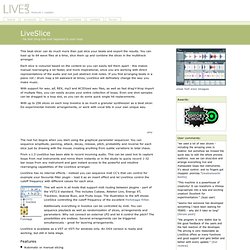 L i v e l a b . d k - Products - LiveSlice
This beat slicer can do much more than just slice your beats and export the results. You can load up to 64 wave files at a time, slice them up and combine the slices in the multitrack arranger. Each slice is coloured based on the content so you can easily tell them apart - this makes manual rearranging a lot faster, and more inspirational, since you are working with direct representations of the audio and not just abstract midi notes.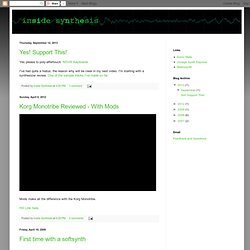 On a side note: Remix Magazine's Jason Scott Alexander proclaims that the Prophet '08 "sounds thicker than my beloved Jupiter-8". The article closes by voting it the "best analog poly synth…ever".The best analog poly synth...ever? Really? I like the P'08 — and I think my review shows that — but I don't think even the most brazen marketing material would go that knee deep, let alone a review.
inside synthesis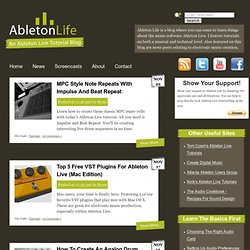 MPC Style Note Repeats With Impulse And Beat Repeat Learn how to create those classic MPC snare rolls with today's Ableton Live tutorial. All you need is Impulse and Beat Repeat. You'll be creating interesting live drum sequences in no time.
On maxforlive.com users contribute to an online library of free Max for Live Devices that you can use for no charge by sharing .amxd files or links (known as "references" on maxforlive.com) to download or purchase them elsewhere. Feb 09 Electronic Music and Sound Design Volume 2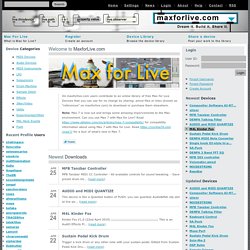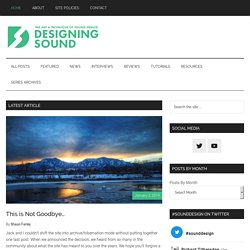 Bit short notice but if you're in NYC on April 19 there is a pretty cool master class happening: "On Saturday, April 19th, come join us at the Media Center to watch the Academy Award winning film GRAVITY with master sound designer, Skip Lievsay. We'll have lunch together and Skip will walk you through his experience working on GRAVITY.
A friend of mine and I are collaborating on a new music project and it's our first time working together since our old metal/punk days: I snagged the two main parts from two of the strongest songs and thought I'd see what everyone thought. Sound cool? cheesy? Is the compression over the top in any areas? I just started showing him the stuff I've learned over the past year from this site, so needless to say it's kind of the blind leading the blind.
Tom Cosm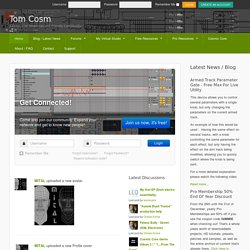 Dug up from our old archives, we bring you the MusicBox Rack. This Rack is a Round-Robin sequencer. You can program up to 16 steps that are consecutively played by triggering C1. This means you can play a whole sequence with a single note. The Rack has been used in the past for things like playing melodies from drum pads, foot pedals and buttons.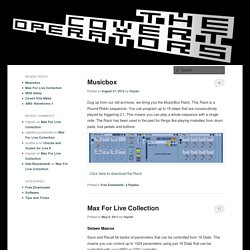 Tarekith.com
A Comprehensive Ableton Live Tutorial Resource | Ableton Live Video Tutorials | Nick's Tutorials
Sound Synthesis Education // synth.tk
The Studio Sessions