Comics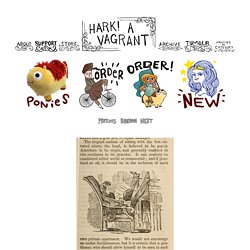 Friends: Lynn AllinghamJohn AllisonAmy AshDawn and Margie BeatonMarc BellSally BloodbathJohn CampbellScott CampbellRyan CarleyAnthony ClarkRebecca ClementsMelanie ColosimoDomitille CollardeyJillian Comeau, Kim Carson and Michelle SkeldingAaron DiazThe Doug Wright AwardsJess FinkEric FeursteinBrian FukushimaSarah GliddenMeredith GranLisa HanawaltDustin HarbinChristopher HastingsEmily Horne and Joey ComeauJimmie KilpatrickJon KlassenSteve LambkeHope LarsonJoe ListDavid MalkiPhil McAndrewCarolyn MerrimanCarly MonardoVicki NerinoAndre RichardRyan NorthRyan PequinNeil RoughJeffrey RowlandGabby SchulzSmart and BirdDeana SobelNathan StapleyHenry SvecMatthew TraffordJulia WertzBritt WilsonStephanie WeirathmuellerSteve WolfhardYou've Changed RecordsChip Zdarsky Good comic shops that have taught me a thing or two: The Beguiling, TorontoStrange Adventures, HalifaxLegends Comics and Books, VictoriaDesert Island, Brooklyn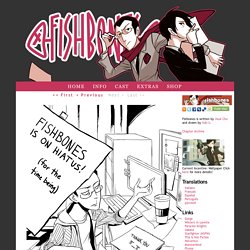 Hello everyone, sorry for the delayed update. Fishbones is going on a break for a while. Our artist, Yuki, has recently started attending school for animation and unfortunately does not have the time for the comic. Please wish her luck and look forward to our return when things quiet down for her!
Pan Pipes
Rice Boy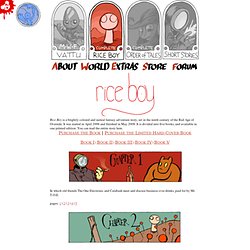 Rice Boy is a brightly colored and surreal fantasy adventure story, set in the ninth century of the Red Age of Overside. It was started in April 2006 and finished in May 2008. It is divided into five books, and available in one printed edition.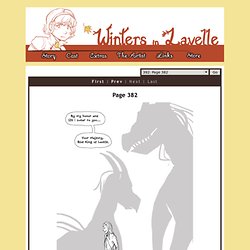 Character Profiles! Posted 20:53Mon 07 October by Kasey Hello everyone! I've started adding new and/or improved character profiles to the cast page, though it isn't much to look at yet. I had no idea how large the cast has become until I started trying to catalog everybody! It's also interesting to me to realize how my own perception and interpretation of Kari has changed since I started writing the comic!
Winters in Lavelle
Howdy all! Corbin here with a few quick updates. First off, I'd really like to thank everybody that donates to the hosting fund.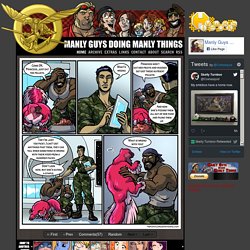 Littlecraft :: Water
Loki has done some really weird shit. Who even knows why he does the things he does? One time, he dressed up like a woman with Thor to help get back his hammer. Another time, he leashed a goat to his balls just to get a laugh out of a lady.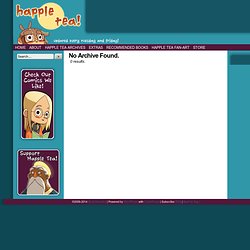 Comics