Marketing
for Brands
Unser Portfolio Advertiser Wir bieten eine Vielzahl interaktiver Werbeformate an, um die Markenbotschaften der Werbetreibenden noch effizienter an die Zielgruppe zu kommunizieren. mehr lesen Publisher Durch unsere langjährige Vermarktungskompetenz im mobilen Bereich und die Nutzung des madvertise Ad Servers bieten wir größtmögliche Monetarisierung Ihres Inventares. mehr lesen Case Studies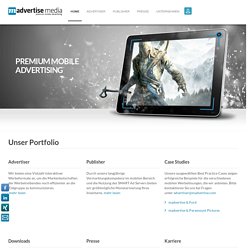 Mobile Advertising
Mobile Game LTV Maximization Platform | PlayHaven
Chartboost
Home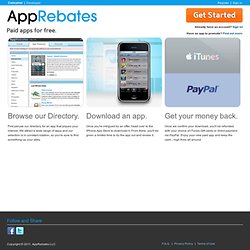 Browse our Directory. First peruse our directory for an app that piques your interest. We attract a wide range of apps and our selection is in constant rotation, so you're sure to find something up your alley. Download an app.
Paid iPhone, iTouch and iPad Apps Free | AppRebates
Facebook Marketing Einführung & Überblick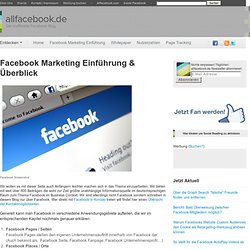 Facebook Screenshot Generell kann man Facebook in verschiedene Anwendungsgebiete aufteilen, die wir im entsprechenden Kapitel nochmals genauer erklären: Facebook Pages / Seiten Facebook Pages stellen den eigenen Unternehmensauftritt innerhalb von Facebook dar. (Auch bekannt als: Facebook Seite, Facebook Fanpage, Facebook Unternehmensprofil…)Facebook Places / OrteDie Facebook Places repräsentieren echte Orte innerhalb von Facebook wie z.B.
Steel Media Ltd
AdMob | Promote Apps | Monetize Traffic | Measure Performance