Fashion
Trend de la Creme - Trends in fashion, style, beauty, design, and popular culture.: man trends. So, what do they boys from VH1's "Tool Academy" do when their 15 minutes of fame is up?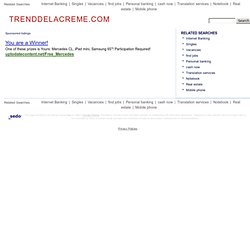 Well, Shawn Southern (A.K.A. "Loud Mouth Tool") is trying to capitalize on his douche-bagginess with a fashion line entitled Kung Fu Hero (inspired by his infamous happy trail tattoo). But if his failed attempt at creating anything remotely interesting doesn't make you gassy, it gets better -- HE WRITES HIS OWN COPY. No, really. Fashion - 2010 Fashion Online at Refinery29.com Experts. Fashion Trends, Styles, Celebrity Fashion, and Beauty.
Fashion & Style on New York Magazine. The Sartorialist. Printsource. Giles Deacon's show took place in a porcelain factory, with industrial parts and metal music clinking in the background, models adorned in fluorescent nylon wigs, and their beautifully draped dresses were printed with giant wrenches and paper clips.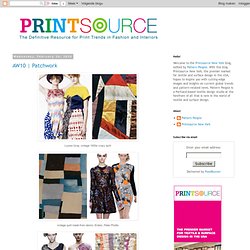 This twisted landscape reminds me of the Industrial movement of the 90's, and also in mood, the movie, A Clockwork Orange. The collection is anything but retro, however. The silhouettes of these garments are sexy and sophisticated, and the mood is very now, which of course includes anything 90s.
---