Bricolage
Hello friends, I am sharing one of my dear friend's books with you today. Decorate Workshop:Design and Style Your Space in 8 Creative Steps, is the second fabulous decorating book by Holly Becker of Decor8.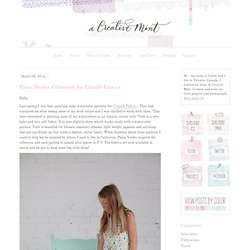 Le blog de AUREOLE
If you're a professional who likes to be intellectually stimulated and you enjoy keeping up with the latest news and breaking trends, the internet provides you with an endless choice of carefully curated sites to visit. Today, we bring you six of them that we believe are leaps and bounds above the rest. These sites will not only educate you on topics ranging from business and technology to art and design, they'll motivate you to find your own, original ideas and see them through. They're culturally relevant, they're idea driven and most of all, they're deeply inspirational. TED is short for three incredibly important subjects in our modern world; technology, entertainment and design. Started in 1984, TED brings together the most brilliant minds to teach us about issues that matter.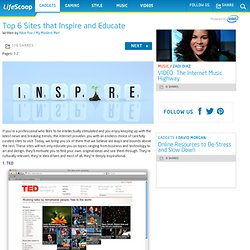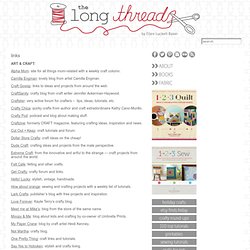 Long List of Crafty Links
Alpha Mom: site for all things mom-related with a weekly craft column.
Make, Do & Send - Blog
Charlie pOp & Bubbles...