Bricolage
Hello, Last spring I was busy painting some watercolor patterns for Cloud9 Fabrics. They had contacted me after seeing some of my work online and I was thrilled to work with them.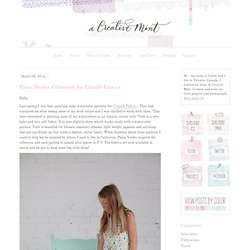 Le blog de AUREOLE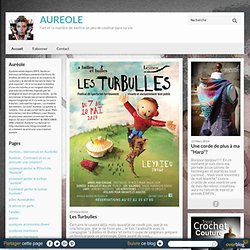 Certains le savent déjà, mais quand je ne couds pas, que je ne crochète pas, que je ne tisse pas... Je fais l'andouille avec la compagnie "à Balles et Bulles"et cette troupe de jongleurs prépare un festival pour ce printemps. Donc avant de vous... Bonjour bonjour!!!! En ce moment je suis dans ma période associations de techniques et matières tout zazimut... Vous vous souvenez de nuit blanche?
If you're a professional who likes to be intellectually stimulated and you enjoy keeping up with the latest news and breaking trends, the internet provides you with an endless choice of carefully curated sites to visit. Today, we bring you six of them that we believe are leaps and bounds above the rest. These sites will not only educate you on topics ranging from business and technology to art and design, they'll motivate you to find your own, original ideas and see them through. They're culturally relevant, they're idea driven and most of all, they're deeply inspirational. TED is short for three incredibly important subjects in our modern world; technology, entertainment and design. Started in 1984, TED brings together the most brilliant minds to teach us about issues that matter.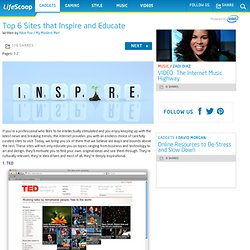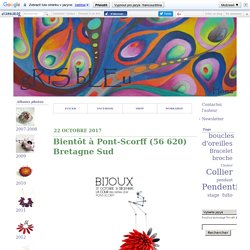 24 mars 2014 Workshop near Frankfurt I'm really excited to announce that I will be teaching near Frankfurt this coming October: https://www.facebook.com/events/403863563082279/ This workshop will be conducted in English and also in Deutsch.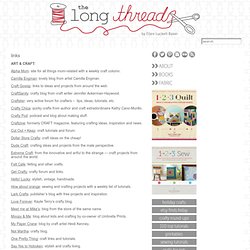 Long List of Crafty Links
Alpha Mom: site for all things mom-related with a weekly craft column. Camilla Engman: lovely blog from artist Camilla Engman. Craft Gossip: links to ideas and projects from around the web. CraftSanity: crafty blog from craft writer Jennifer Ackerman-Haywood. Craftster: very active forum for crafters – tips, ideas, tutorials, etc.
Make, Do & Send - Blog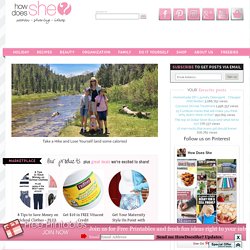 If you were to come over to my home and see my kitchen, most likely this fridge would be the first thing to greet you. Not necessarily anything wrong with it. A typical messy, chaotic fridge. (Ok, so maybe this messy isn't typical?) But...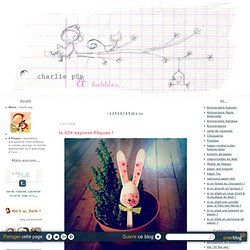 19 avril 2014 6 19 /04 /avril /2014 16:42 La déco dernière minute pour décorer sa table de Paques Avec des papiers origami de Min Labo, of course ! Et beaucoup de Patafix aussi... :) charlie pop - dans bricoli bricola 20 mars 2014 4 20 /03 /mars /2014 09:32
Charlie pOp & Bubbles...
Today I'm part of the blog tour for This Book Was a Tree: Ideas, Adventures, and Inspiration for Rediscovering the Natural World by Marcie Cuff of the blog Mossy. This clever book offers ideas and projects to get away from technology and get back to nature. You can make a terrarium, sundial, journal, natural bug repellent, bird nesting ball, and garden projects. I look forward to trying the pinhole camera project with the kids soon.