Slideshow & Presentation Tools
Animate your Presentations! Choose your PowToon access subscription that works best for you! Bring your presentations to life in a powerful way! Even the simplest, driest topics and reports gain fresh zest and energy when they're communicated through animated videos. With dynamic characters, eye-popping images, and active text sequences (and much more!), PowToon helps you capture your audience's attention and imagination, far beyond the flat, stilted PowerPoint presentations you used to rely on.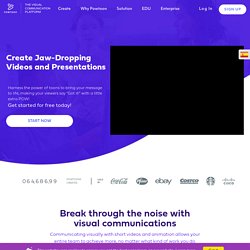 Vyew allows you to meet and share content in real-time or anytime. Upload images, files, documents and videos into a room. Users can access and contribute at anytime.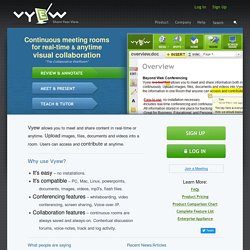 Record & Share your Ideas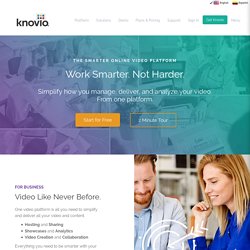 Knovio is a trademark of KnowledgeVision Systems, Inc. All other trademarks and copyrights are property of their respective owners. Whether for business, education or individual use, Knovio adds your personality and improves the effectiveness of any presentation. Create: bring "flat" PowerPoint® slides to life with your webcam, microphone Edit: make changes, without the need for video editing software or skills Share: publish instantly to private spaces or your social networks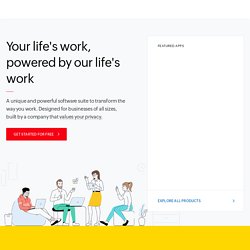 With Zoho, you focus on your business while we take care of the rest with apps that help you get more sales, get paid, support your customers and make your business more productive. "One of our favorite cloud office suites comes from Zoho" "Zoho is the most comprehensive suite of web-based programmes for small businesses..." "I typed this story in Zoho Writer, even though I had never even tried it until this week.