From stumble
- StumbleUpon
Dogs Vs. Sprinklers In hot summer days, dogs always ask something to cool them out…This time sprinklers are target. Once when water hit out from them dogs run and try to catch it…Scenes that happens are hilarious.
Dogs Vs. Sprinklers | KikiRiki Pics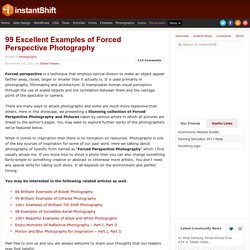 Forced perspective is a technique that employs optical illusion to make an object appear farther away, closer, larger or smaller than it actually is. It is used primarily in photography, filmmaking and architecture. It manipulates human visual perception through the use of scaled objects and the correlation between them and the vantage point of the spectator or camera.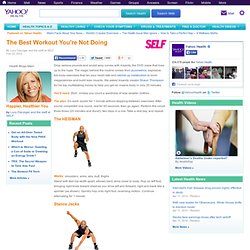 Drop serious pounds and sculpt sexy curves with Insanity, the DVD craze that lives up to the hype. The magic behind the routine comes from plyometrics : explosive, full-body exercises that rev your heart rate and ratchet up metabolism to torch megacalories and build lean muscle. We asked Insanity creator Shaun Thompson for his top multitasking moves to help you get an insane body in only 20 minutes. You'll need: Zilch.
Warmer weather means less clothing—making spring the perfect time to start getting your abs in shape for summer! Certified personal trainer Jessica Smith, star of the "10 Pounds DOWN: Cardio Abs" DVD, designed this effective workout routine with targeted strength moves to help you develop a strong, flat stomach and cardio bursts to blast away that extra layer of belly fat. How it works: Do this workout on three or four nonconsecutive days per week.