Art
What is important to you 2011-ongoing It's easy to get caught up in the day-to-day and forget what really matters to you. After I lost someone I loved very much, I thought about death a lot. This helped clarify my life, the people I want to be with, and the things I want to do, but I struggled to maintain perspective. I wondered if other people felt the same way.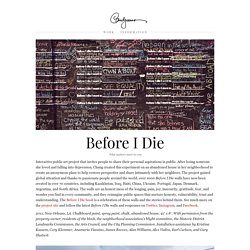 Flame Painter Gallery Flame Painter is a unique paint program, it belongs to my 'I am an Artist' experimental project. I think with tools which inspires you, everyone can be an artist. You can try it here, change different brush settings and paint your own flame paintings. When you change the background from black to white, the palette changes from additive to subtractive and the feeling of the painting is very different. It's not easy to explain all brush parameters, so I leave this for your experimentation.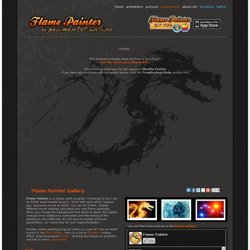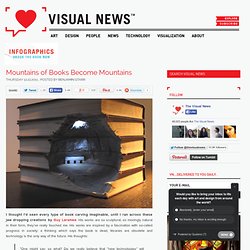 I thought I'd seen every type of book carving imaginable, until I ran across these jaw dropping creations by Guy Laramee . His works are so sculptural, so movingly natural in their form, they've really touched me. His works are inspired by a fascination with so-called progress in society: a thinking which says the book is dead, libraries are obsolete and technology is the only way of the future. His thoughts: "One might say: so what?
Дмитрий - фотографии. 35фото