Class Tree
Geo-Primary. Assessing Primary Geography Teacher assessment is a complex matter, but here are a few tools to help you with part of the process.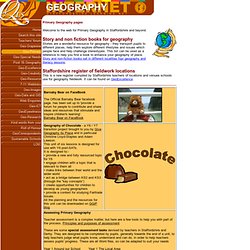 Principles and purposes of assessment These are some special assessment tasks devised by teachers in Staffordshire and Derby. Schools - Ages 11-16. GEOGRAPHY-MAP-GAMES online free geography flash games. Test Your Geography Knowledge. What's new New quizzes and updates in February: African rivers and lakes quiz (17 questions) The Caribbean islands quiz has been redone to show more islands.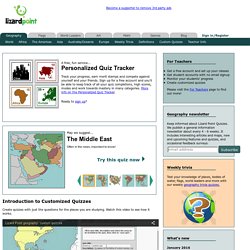 The Tennessee river has been redrawn in the USA rivers quiz.The maps and highlight areas in the Caribbean independent countries and Caribbean independent countries capitals quizzes has been adjusted to exclude the Turks and Caicos islands from the Bahamas selection. A new type of quiz - more political than geographical, except you do still have to click on a map to answer. US State Governors recognition by name and photo.
USA Geography - Map Game - Geography Online Games. "I stumbled upon your fun interactive geography games from a link on the Massachusetts Geographic Alliance Website.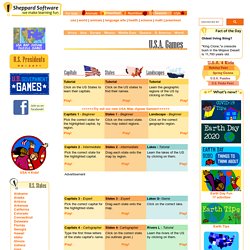 Since then, your games have become quite a hit with my competitive colleagues! " --Candice Gomes, Education Outreach Coordinator, Boston Public Library Sheppard Software's geography games were featured in the Boston Public Library's 2006 Exhibition on Mapping! "Terrific online educational games, especially geography. " World Statistics, Country Comparisons.
Flags of the World - Country Flags of the World Pictures. History.com — History Made Every Day — American & World History. National Geographic - Inspiring People to Care About the Planet Since 1888. Steelesanborn - home.
---