Fashion
AWFUL WEDDING DRESSES...( and other wedding fun !!) This time last year, I wrote about the most awful wedding dress choices that I could find in my pootlings around the Internet...and there was a huge response from all the people who had the chance to read it...so as it is now decidedly Spring-time, and young couples everywhere are turning to thoughts of getting hitched, I thought that I would do another similar post...it was tremendous fun last time and it's been tremendous fun again... As this just has to be one of the most popular posts of the year, if you do read this, don't be shy - give us all your views - if you like something in here - and there is plenty to like this time around - don't be backwards in coming forwards - tell us all why, and you may convince us... Consider it a challenge !!
Fashion Police Files - Awful Wedding Dresses !!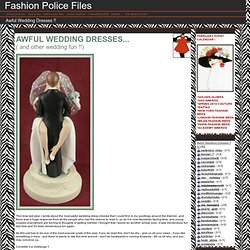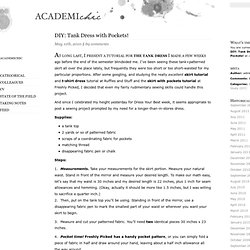 At long last, I present a tutorial for the tank dress I made a few weeks ago before the end of the semester blindsided me. I've been seeing these tank+patterned skirt all over the place lately, but frequently they were too short or too short-waisted for my particular proportions. After some googling, and studying the really excellent skirt tutorial and t-shirt dress tutorial at Ruffles and Stuff and the skirt with pockets tutorial at Freshly Picked, I decided that even my fairly rudimentary sewing skills could handle this project. And since I celebrated my height yesterday for Dress Your Best week, it seems appropriate to post a sewing project prompted by my need for a longer-than-in-stores dress. Supplies: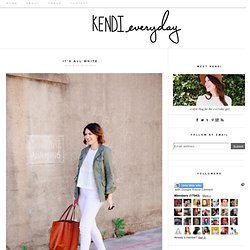 Sometimes it just feels right to be in all one color, especially if it's black or white. I did have to throw on a jacket because it's somehow cold outside again which kind of ruined my monochromatic look I had going on. But better warm than sorry.
I've always leaned towards browns, blacks, creams and earthy colors in home decoration, that's the boring in me. But, I don't know, I'm kind of starting to like bright colors more. Kaleidoscope kind of colors, like turquoise, fuchsia, pink, aqua, violet, yellow, orange... all combined together. I admit that could be a bit retina-searing sometimes, but if expertly put together... it looks something like this... I am absolutely in love with the "Jester" sofa, and the paper lanterns. Even the fruit matches!